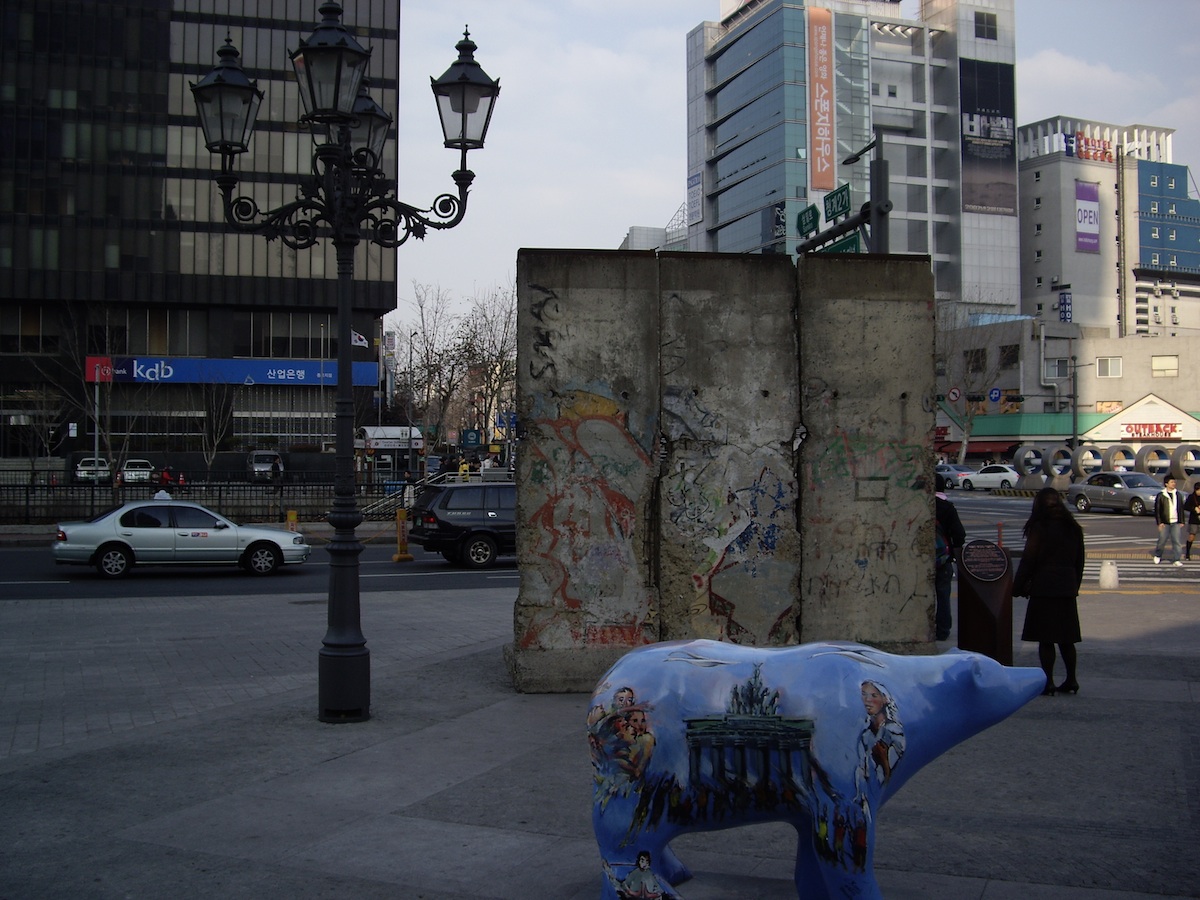 Location: Berlin square (Cheonggyecheon-ro near Samilgyo bridge)
3 segments
The installation of Wall segments along with a Berlin bear and a gas lantern on the Berliner Platz in Seoul was erected in 2005. Seoul is twinned with Berlin, the installation was donated by the Berlin Senate under the Governing Mayor Klaus Wowereit to a likewise divided country as a sign of friendship and solidarity.
Click to enlarge:
Photo above and background:
© "Berlinermauerinseoul" by Gallaghb (talk) (Uploads) – Own work. Via Wikipedia.