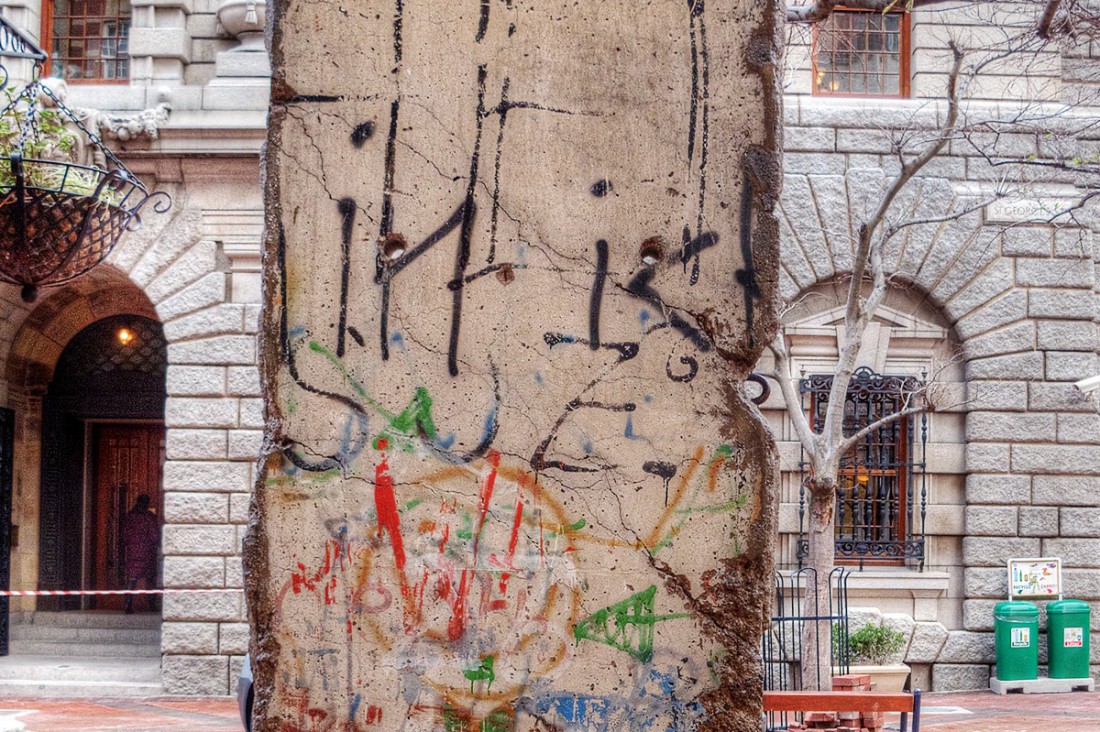 Location: in front of Mandela Rhodes Foundation
1 segment
The Mandela Rhodes Foundation is a joint venture of the Nelson Mandela Foundation and the Rhodes Trust. Their scholarships support the training of leaders in Africa – in the spirit of Nelson Mandela, by leadership and reconciliation, and in the spirit of Cecil Rhodes, who represented education and entrepreneurship.
When Nelson Mandela visited Berlin in 1996, he chose himself a Wall segment, a gift from the city of Berlin. His hometown couldn't agree on where to place the segment. It was set up therefore at the harbourside shopping and entertainment district Waterfront, in front of the BMW pavilion.
In 2010, the segment was removed to the city center, to St. Georges Mall vis a vis the Mandela Rhodes Foundation.
Click to enlarge:
Photo above and background:
© by Maynard and Glinda . Licensed under CC BY-NC-SA 2.0