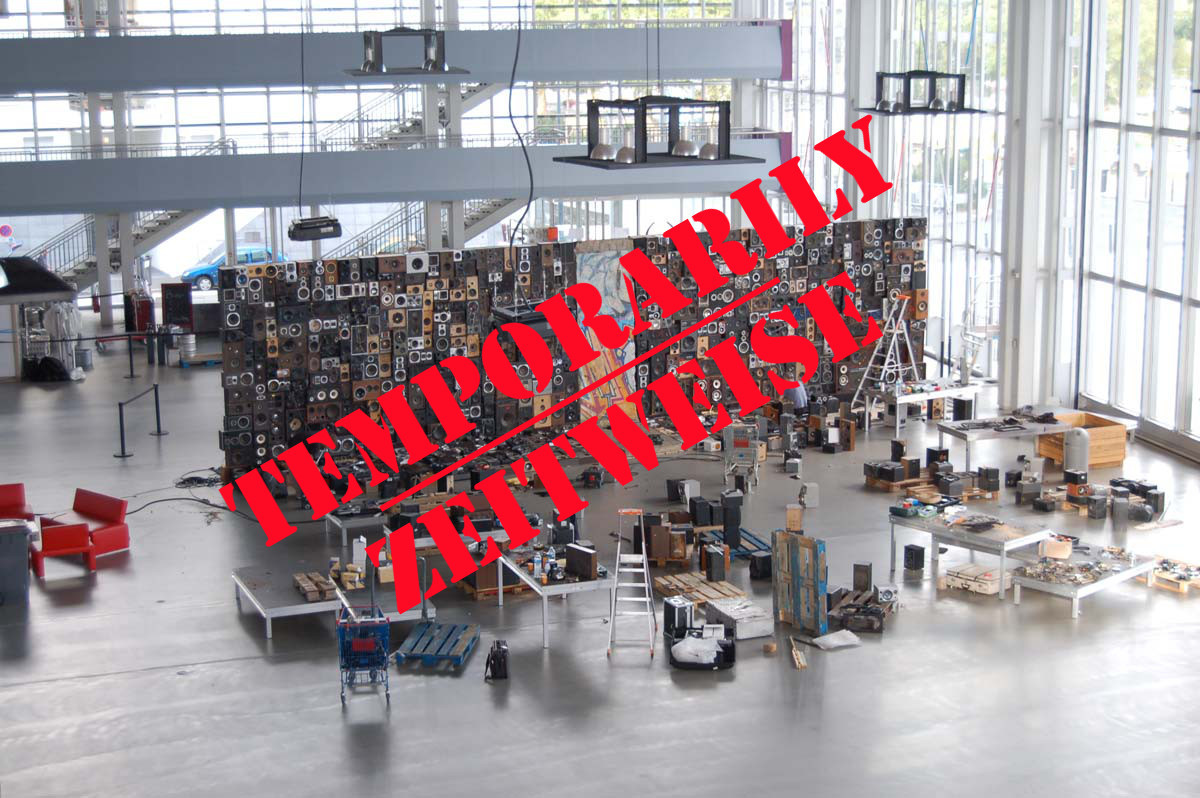 Location: temporarily; current site: Esplanade du Gaumont
2 segments
In 2011 Benoît Maubrey created a very impressive electroacustic sculpture with 1,000 recycled loudspeakers, radios, and amplifiers, which was installed in a modified form in Berlin. People could call up the sculpture and talk through it for 3 minutes. The whole sculpture amplifies peoples' statements and functions as a "Speakers Corner" through which people can talk through. This sculpture was part of the ACCROCHE-COEURS festival in Angers.

SPEAKERS WALL : LE MUR SONORE from Benoit Maubrey on Vimeo.
Click to enlarge:

Photo above and background:
Speakers Wall being built (Angers 2011) © by Benoît Maubrey.