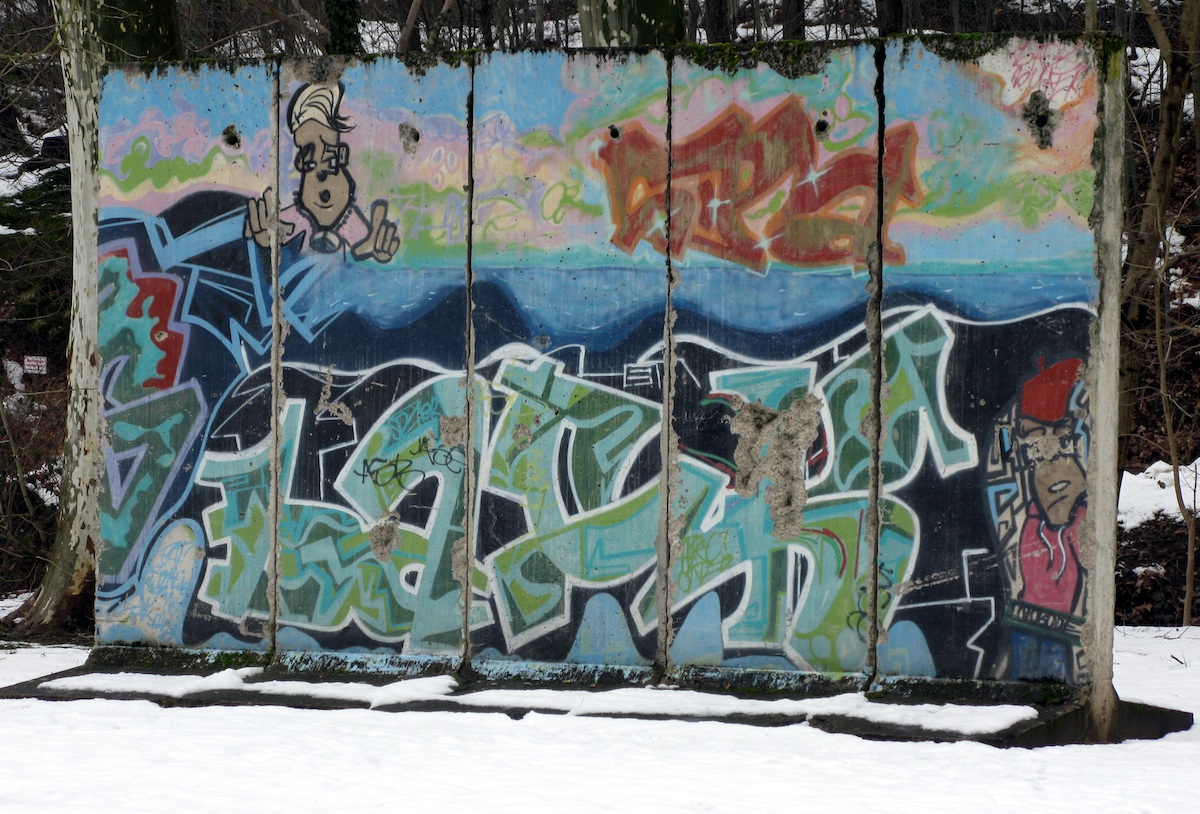 Location: Villa Haiss, Museum of contemporary art
5 segments from district Treptow
Since 1997, the museum of contemporary art in South Baden is homed in an industrialist's manor and is displaying modern art spanning six decades. The collection, curated by Walter Bischoff, includes works by important photographers, painters, sculptors, graphic designers and object artists.
Bischof, architect and patron of the arts, has dealt with art from the GDR and has supported artists, displayed their works in the West long before the Wall came down.
In 1999, Bischof purchased five Wall segments for his museum of contemporary art from a Frankfurt based businessman. For about ten years, they have been stored. Now they are set up on a green space in front of the museum. Originally, they came from Berlin's district Treptow.
Click to enlarge:
Photo above and background:
© Berliner Mauer in Zell" by Andreas Schwarzkopf – Own work. Licensed under CC BY-SA 3.0 via Wikimedia Commons.