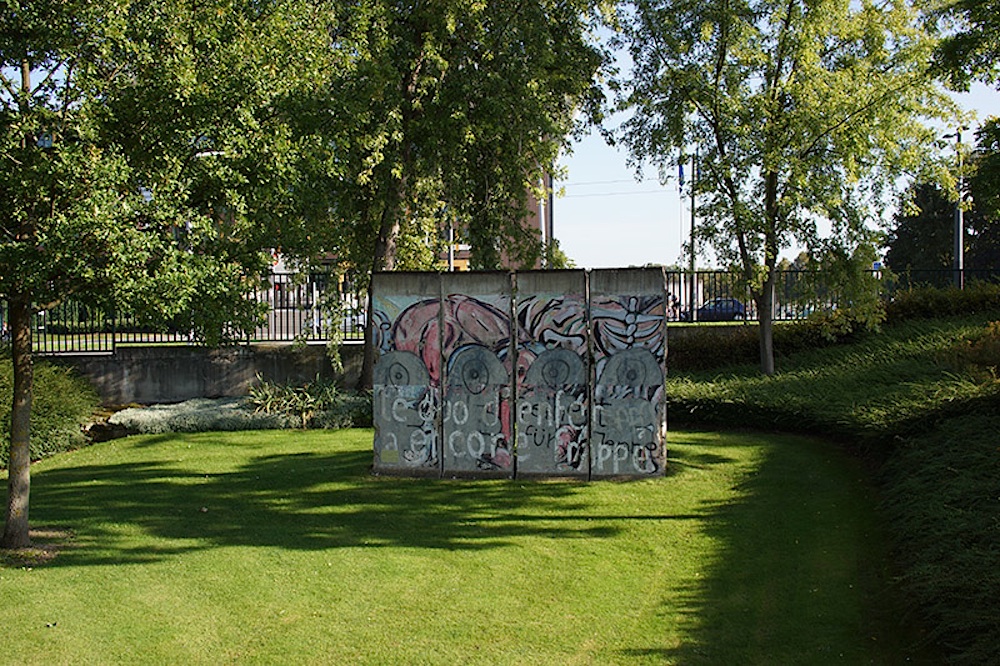 Location: in front of the European Court of Human Rights
4 segmente from Kreuzberg
In the early 1990s, the still-East German government was asked to donate a Wall segment for a scheduled Palace of Human Rights in Strasbourg. Of course the desire was meet immediately.
Full of enthusiasm, the city Strasbourg bought three other elements from Limex, which weren't picked up at the auction in Monte Carlo. However, the ensemble could not move to the later completed Museum for Human Rights.
Finally, in 1997, the segments, with graffiti by Thierry Noir , were erected in front of the European Court of Human Rights.
Click to enlarge:
Photo above and background:
© Council of Europe Credits