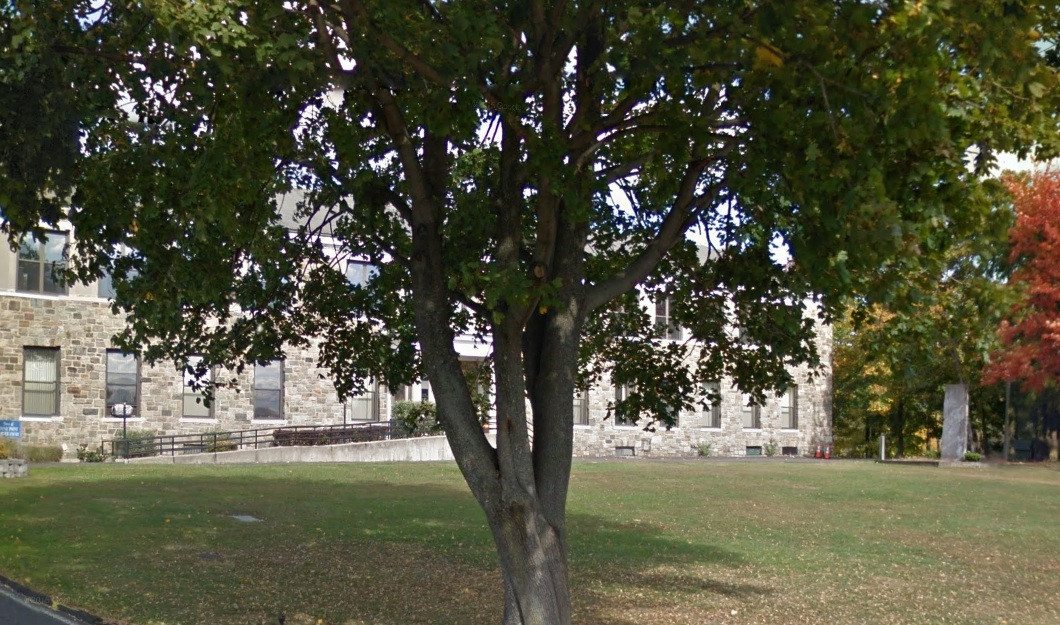 Location: Stony Point Courtyard
1 segment
Stony Point, 10 kilometers south of West Point and about 60 kilometers north of NYC, played in important role in the fight for independence: In a night in July 1779 Continental General Anthony Wayne and his men attacked a British fortification located on the peninsula at Stony Point. The peninsula, situated on the west bank of the Hudson River, was of strategic importance. Stony Point now calls itself We're revolutionary.
The segment was set up as part of an Eagle Project by the Boy Scouts of America, Troop 2019 in October 2015. A sign next to it explains:
A path to freedom
From August 13, 1961 to November 9, 1989, the Berlin Wall divided a city and a nation. It was a symbol of oppression and a boundary between democracy and communism.
Today, let this piece of the Berlin Wall serve as a reminder to us that not all in this world enjoy the rights that we have. May we never take our freedom for granted. May we alsways be grateful to those brave men and women who have served in our armed forces and defended our freedom and the freedom of those around the world. May we always be mindful of those who keep us safe and those who selflessly serve our community.
Foto oben und Hintergrund:
© Google StreetView