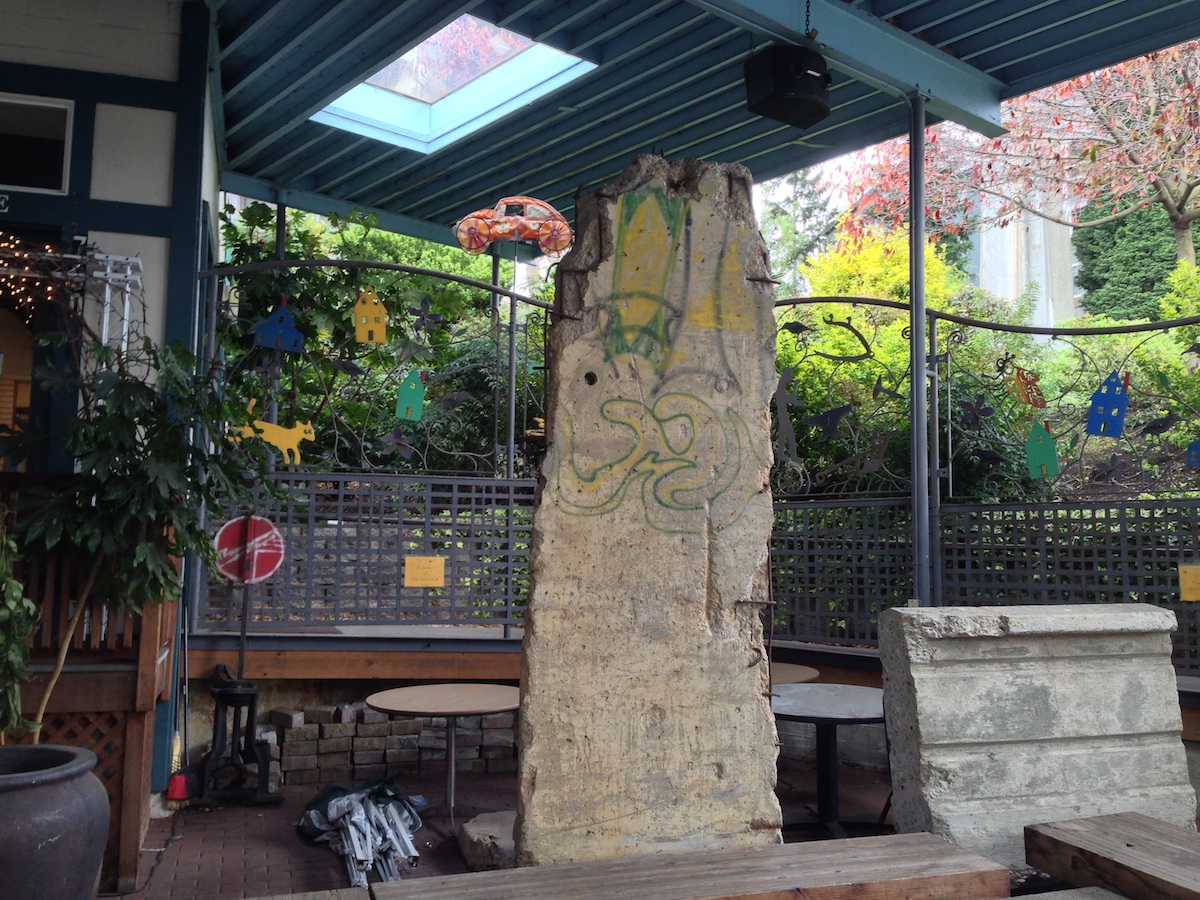 Location: History House of Greater Seattle
1 segment
The History House of Greater Seattle is actually devoted to the diverse life in and around Seattle – in the past, in the present and in the future. Arts, humanities and technology are the spectrum of the numerous exhibits and activities.
Thanks to a donation of the Australian entrepreneur Carl Asmus, a Wall segment has been on exhibition since the beginning of 2000. It was presumably acquired in 1990 at a mid-six-figure amount.
According to current plans, the Wall segments may remove or disappear in favor of a parking lot.
Click to enlarge:

Photo above and background:
© by WingsOfMan. Licensed under CC BY-NC-SA 2.0