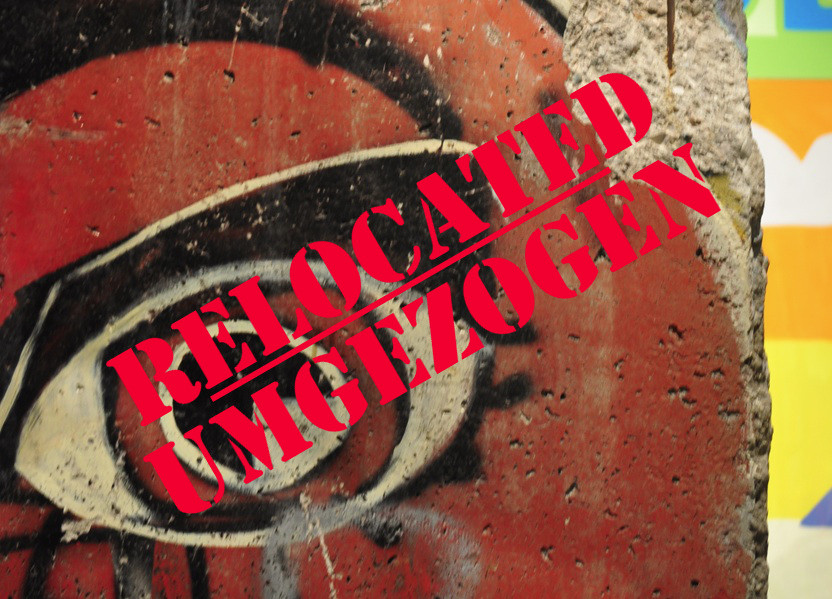 Location: Marbles Kids Museum (since 2015 in Durham)
1 segment from Waldemarstraße, Kreuzberg
The Marbles Kids Museum is a museum, where children up to ten years are explicitly allowed to touch anything they want to.
In an exhibition area representing various regions of the world, inter alia Berlin was represented with a Wall segment.
The segment has one half of a graffito by Kiddy Citny – and is now standing in The Frontier/Research Triangle Park in Durham since spring 2015. The matching counterpart of the graffito was at the Intrepid Sea, Air & Space Museum in New York and is missing.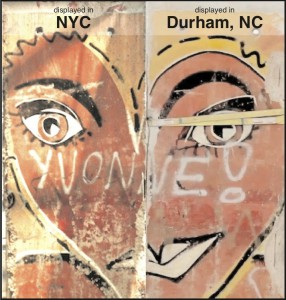 In 1990 both segments came to New York as part of a promotional campaign for the sale of the Berlin Wall in the US. Initiators were at that time the East German trading company Limex and its American partner, the Berlin Wall Commemorative Group.
click to enlarge:
Photo above and background:
© by Susan Smith. Licensed under CC BY-NC-ND 2.0