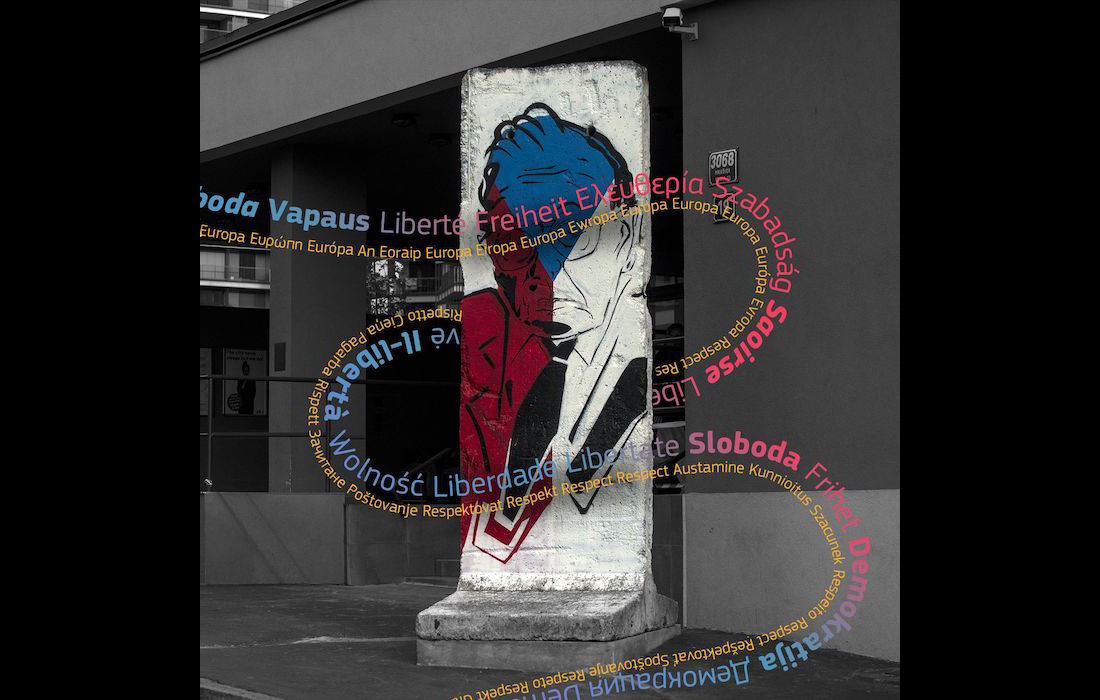 Location: in front of the A&O Hostel in Prague Rhea
1 segment
The events in Prague's Lobkovicz Palace in the summer of 1989 paved the way for the fall of the Berlin Wall, the collapse of the communist regime of the Eastern Bloc. Thousands of GDR refugees gained access to the grounds of the German Embassy and camped out for several weeks in the building and in the garden of the Embassy. After tough negotiations with the GDR leadership, Federal Foreign Minister Hans-Dietrich Genscher finally succeeded in allowing the embassy refugees to leave the country.
On the 25th anniversary of the fall of the Berlin Wall, Genscher joined the celebrations at the German Embassy in Prague:
28 years after German reunification, the A&O Hostel in Prague put up a wall segment with Genscher's likeness in the colors of the Czech Republic on itx as a reminder of the historic events.
Photo above and background:
© European Commission/Pinterest