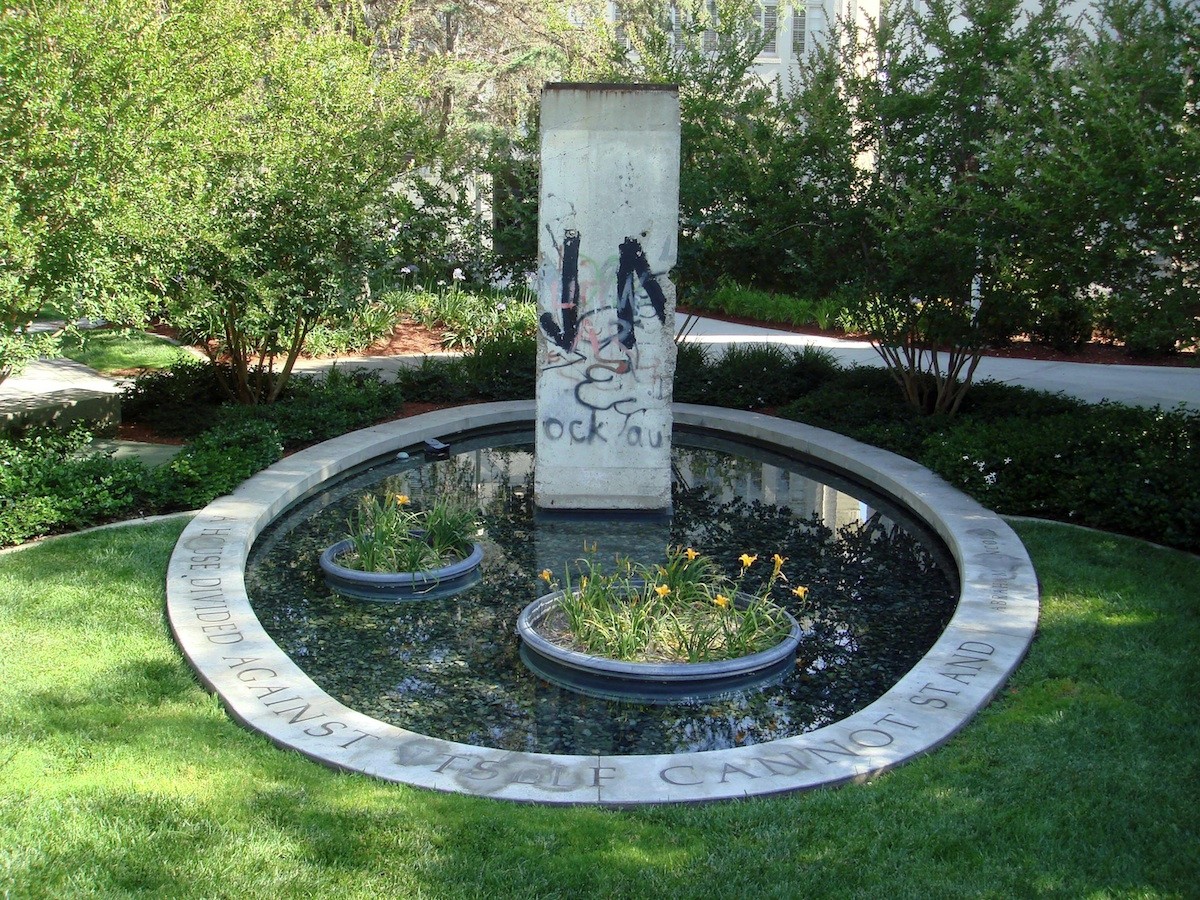 Location: Liberty Plaza, Chapman University
1 segment
James L. Doti, director and professor of economics at Chapman University, initiated this memorial, after he had seen a Wall segment in the Richard Nixon Presidential Library in Yorba Linda. Since May 1999, the Berlin Wall is the highlight of the Freedom Park with several other installations on the subject of freedom and democracy.
Click to enlarge:

Photo above and background:
"2008-0614-LA-OC-009-Chapman" by Bobak Ha'Eri – Own work. Licensed under CC BY 3.0 via Wikimedia Commons.