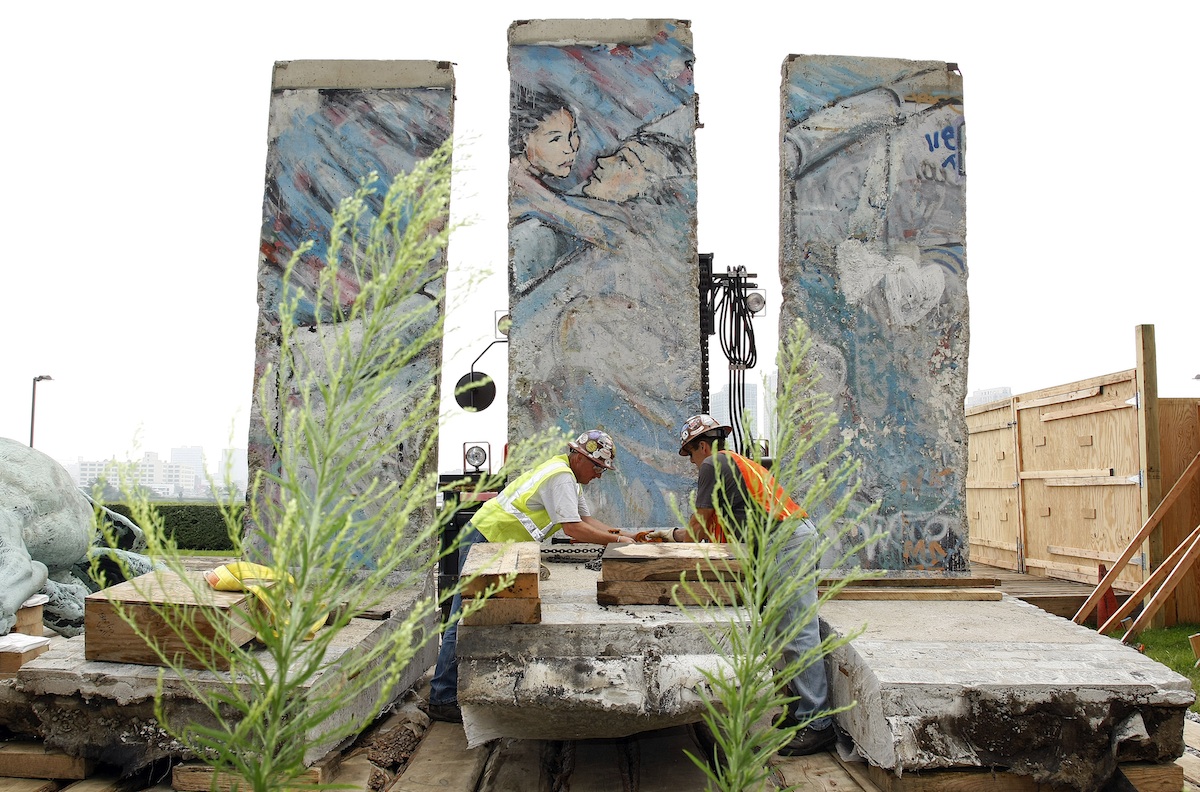 Location: besides the UN building
3 segments from Leipziger Platz
A fragment of the Cold War hardly could be established more symbolic: to remind and to give hope on the grounds of the United Nations in New York.
The ensemble with a graffito by Kani Alafi is a gift from the city of Berlin to Kofi Annan, on the occasion of his visit to Berlin as UN Secretary General in 2001. In April 2002 Wolfgang Thierse, President of the German Bundestag, joined the inauguration ceremony, Kofi Annan thanked the Government and the people of Germany
The capstone with the inscription Trophy of Civil Rights was originally part of a Wall section at Potsdamer Platz, which was painted by Thierry Noir.
click to enlarge:
Photo above and background:
© by UN Photo/Paulo Filgueiras