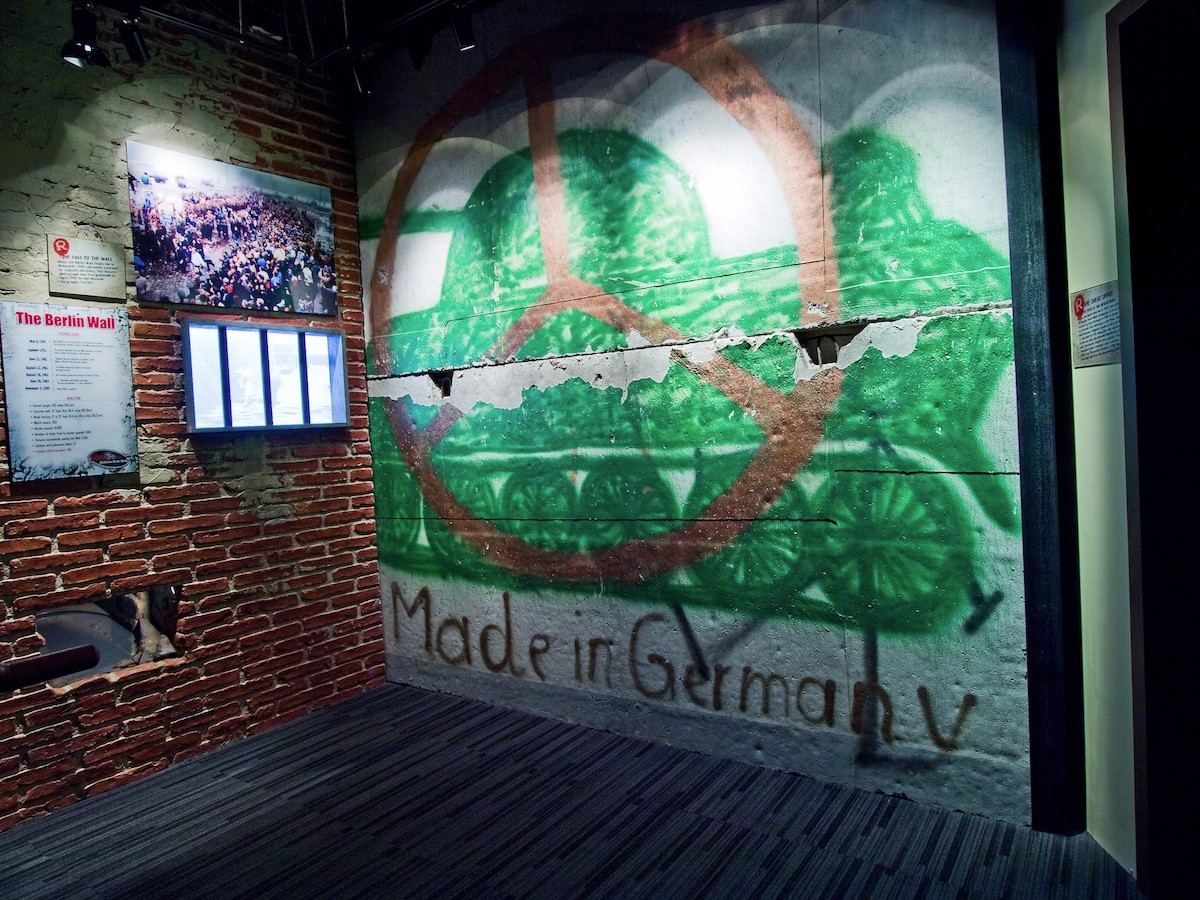 Location: Ripley's Believe It Or Not!, Times Square
Several elements of the Hinterlandmauer
Ripley's Believe It Or Not! is a US based franchise company, including newspaper cartoons, comics, TV series and several museums, called oddities. In the latter, Ripley's features in his own words game, fun, excitement, entertainment for the whole family. Berlin Wall included.
After the fall of the Wall, Ripley's acquired 32 pieces of the Hinterlandmauer. In the Orlando headquarter 16 exhibits were built of it, which are on display at various odditories now: Orlando, Ocean City, Panama City, Atlantic City, Gatlinburg, Hollywood, Memphis, Niagara Falls, San Antonio, Amsterdam, London, Genting Highlands
click to enlarge:
Photo above and background:
"Ripley's Times Square Berlin Wall" by Dthompsy – Own work. Licensed under CC BY-SA 3.0 via Wikimedia Commons.