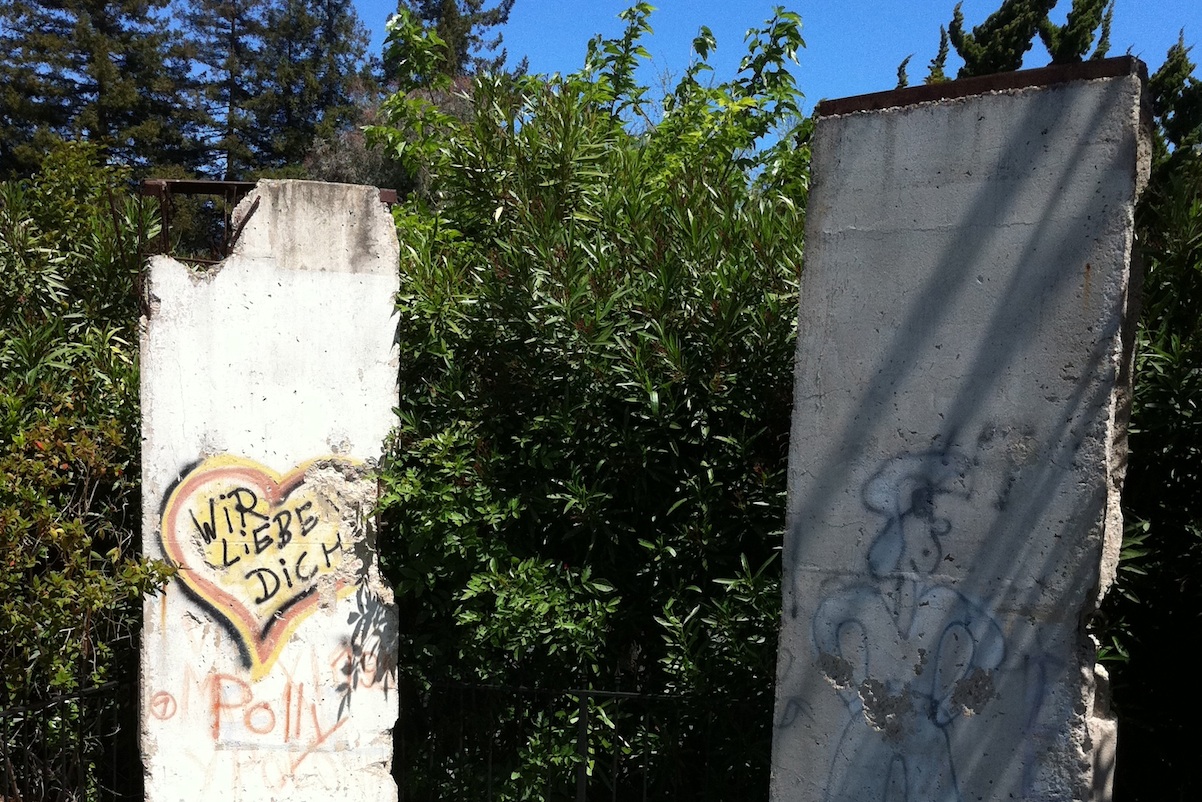 Location: Bayside Business Plaza
2 segments
Frank Goltzen's American dream has come true: Born in Frankfurt/Main in 1931, emigrated at age 15, he became in the following years a successful building contractor.
In gratitude, he dedicated two Wall segments to the American determination to tear down the Wall. The segments were set up on the parking lot of his Bayside Business Plaza in Mounain View in May 1991.
After Golzen's death, his family donated the slabs to the city library in Mountain View.
Click to enlarge:
Photo above and background:
© A portion of the Berlin Wall In Mountian View, California" by Victorgrigas – Own work. Licensed under CC0 via Wikimedia Commons.