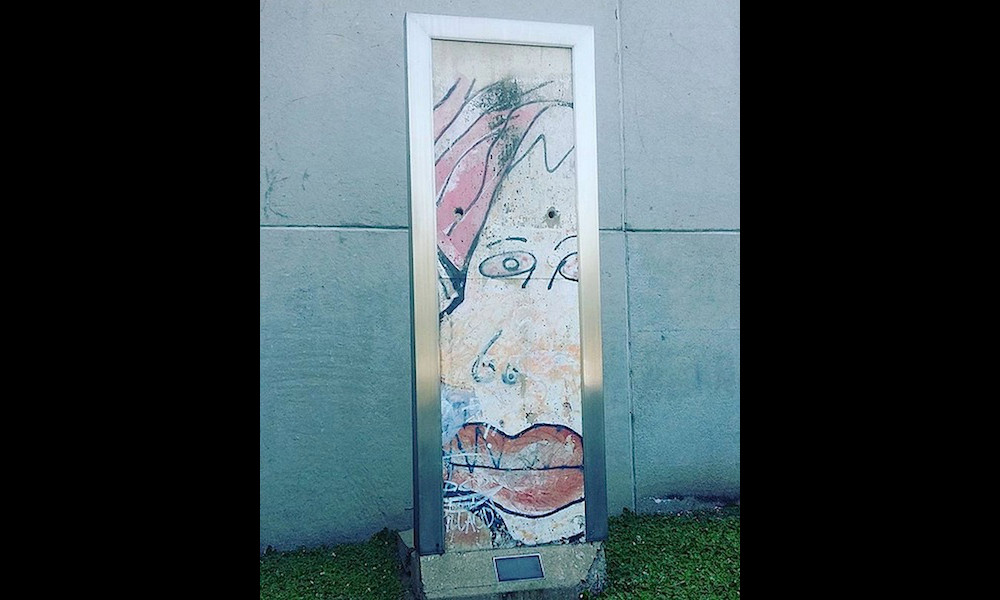 Location: Colegio Aleman Alexander von Humboldt in Lomas Verdes
1 segment from Waldemarstraße in Kreuzberg
The Colegio Alemán Alexander von Humboldt in Mexico City is one of the largest German schools abroad. Its Executive Board Member, Gerhart E. Reuss, formerly helped to build the Volkswagen plant in Puebla. In the beginning of the 1990s, he was enthusiastic about the Berlin Wall sell off and got therefore in contact with Limex.
For a total purchase price of 30,000 Mark, Reuss bought one segment each for his German schools in Lomas Verdes, located in the north of Mexico City, and in Xochimilco, south of the city.
The still visible parts of a graffito by Kiddy Citny are parts of his King Buffo, which is mainly in Paris.
Click to enlarge:
Photo above and background:
© areleehs/Instagram