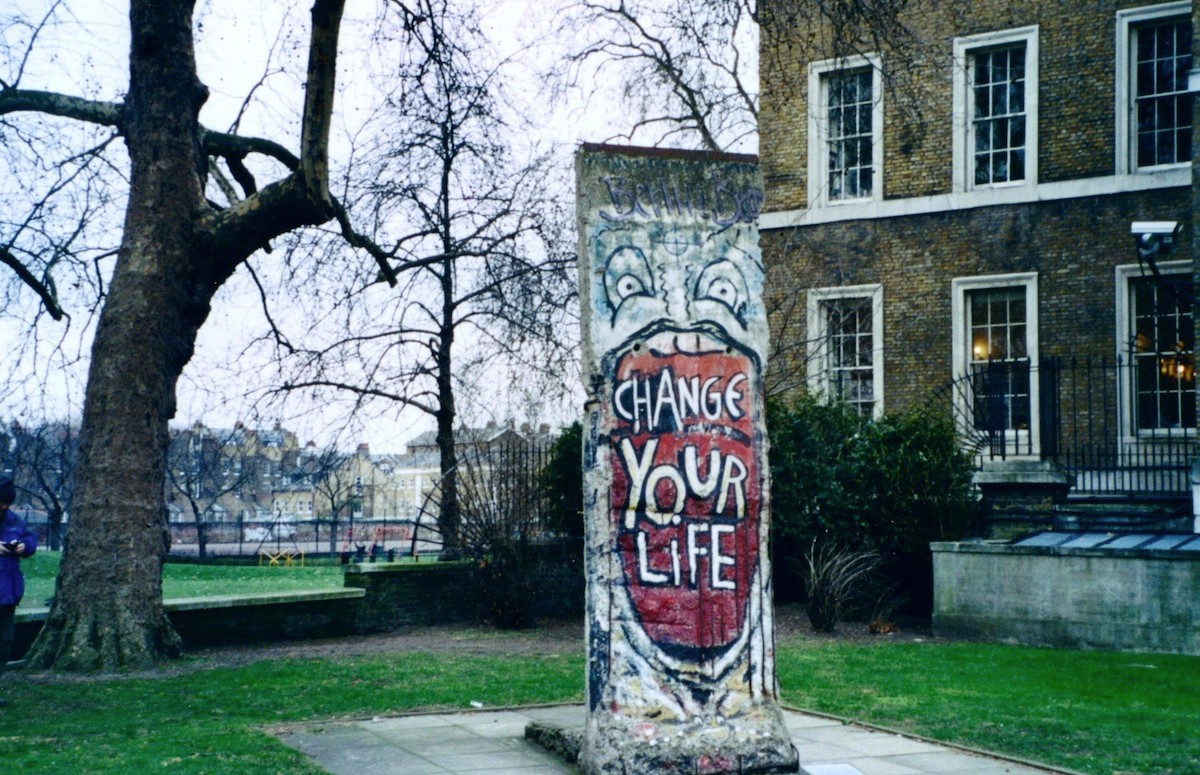 Location: Imperial War Museum, Lambeth Road
1 segment
The Imperial War Museum in London Lambeth Road dedicates an exhibition area to postwar conflicts since 1945, in which the UK was involved – among others the Cold War. The Wall segment from the Brandenburg Gate, painted with a graffito by Jürgen Große aka Indiano is standing in a park outside of the museum and was donated by Lord Palumbo.
Lord Peter Palumbo is a British property developer, art collector, connoisseur of architecture, Member of the House of Lords and even Polo player in the team of Prince Charles. In addition to this one, in 1994 Lord Palumbo acquired a few other Wall segments on an auction at Fischer Fine Art Gallery in London. Two of them are in Kentuck Knob, Pennsylvania, another one is in Nemacolin, Pennsylvania and one in the Yorkshire Scultpure Park.
Click to enlarge:

Photo above and background:
"Imperial-war-museum-berlin-wall.redvers". Licensed under Public domain via Wikimedia Commons.