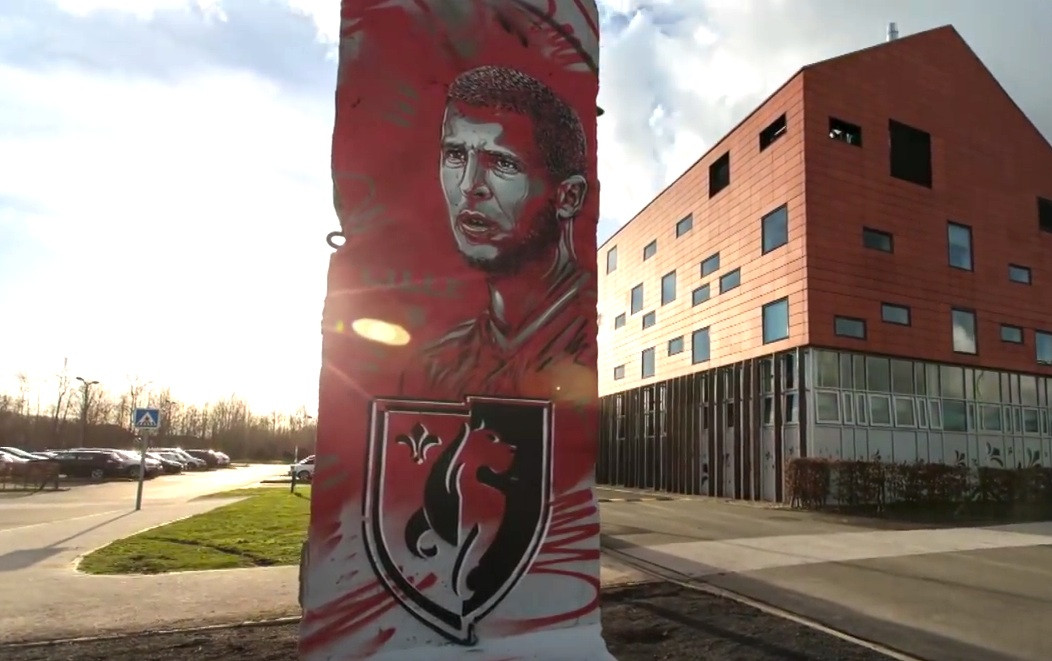 Location: Domaine du Luchin
1 segment
StreetArt has its home where football is originated. Therefor it seems reasonable to interlink football and art. When Michel Seydoux, president of France' premier league football club Lille OSC, had seen an exhibition by Sylvestre Verger, he decided immediately to buy a Berlin Wall segment, to launch a project with Verger and to invite international renowned artists to Lille. Result: Football, culture, politics and history got together on LOSC's sports fields in spring 2016.
30 painted parts of the Berlin Wall were exhibited by Sylvestre Verger. Entire Wall segments and an additional canvas were painted on site by Thierry Noir, JimmyC, C215, Jef Aerosol, Kiddy Citny and others.
One segment remained as a permanent reminder of history. One side is showing a portrait of Eden Hazard, belgium kicker, who had been under contract at Lille OSC for a long time, painted by C215. The other side is showing a mural by Thierry Noir.
Photo above and background:
© Still from YouTube Clip