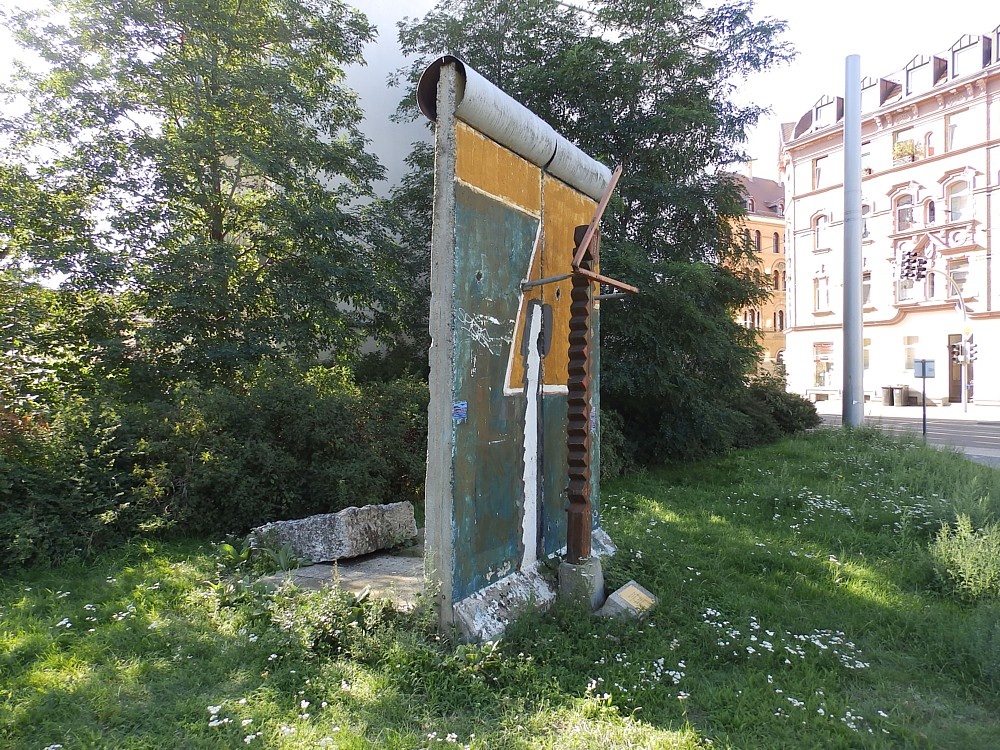 Location: square at Holzhäuserstraße
2 segments
Leipzig was in a sense the center; the peaceful revolution began with the Monday prayers in Leipzig's Nikolai Church. Within a short time, from these Mondays arose a rebellion of an oppressed people that finally led to the fall of the Wall.
On the occasion of the 25th anniversary of the Berlin Wall and to commemorate the peaceful revolution two segments of the Berlin Wall were set up on an inner-city wasteland in Leipzig's district Stötteritz. According to a plaque the segments were acquired in 1990 from the Freiluftgalerie Stötteritz e.V. and set up in November 2014 with support of Bürgerverein Stötteritz eV.
The artwork was done by Michael Möbius (painting) and Günther Huniat (installation wood/metal).
Click to enlarge:
Photo above and background:
© Courtesy of Sebastian Poster/www.leipziger-tieflandsbucht.de