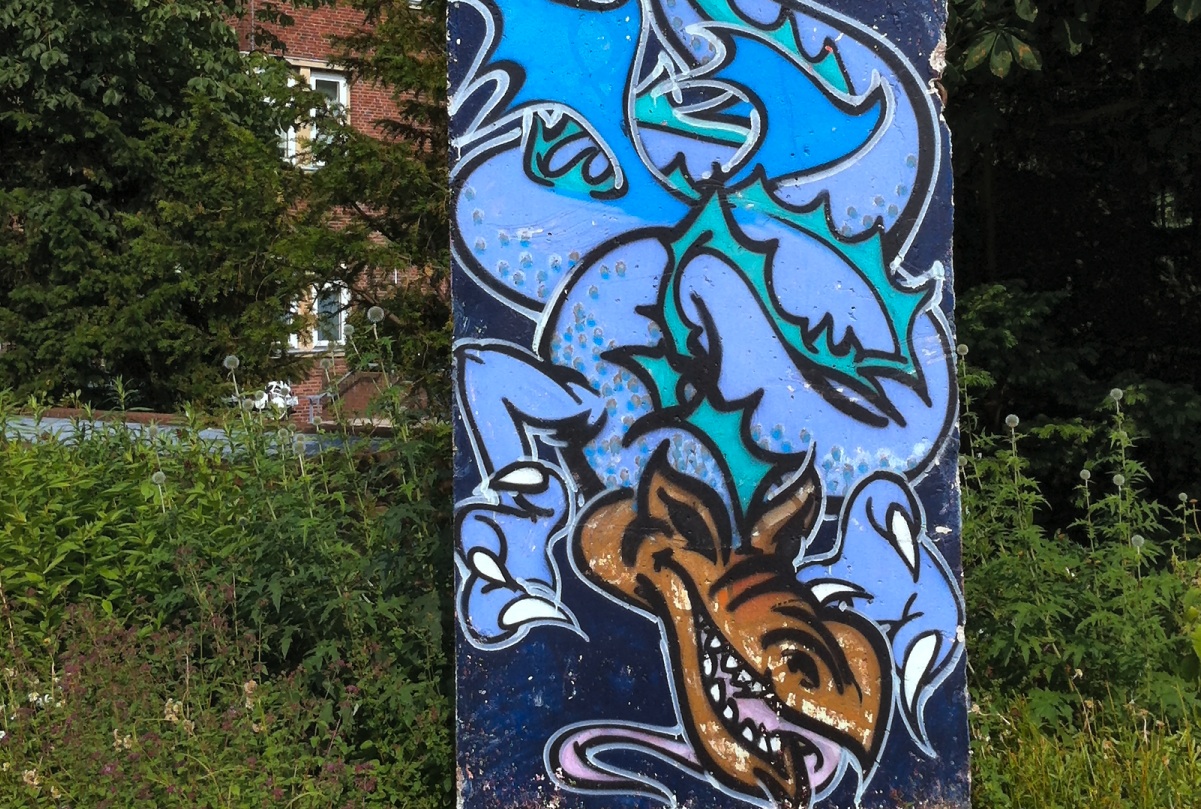 Location: Department of Trade and Industry Kiel, open-air area
1 segment
On the occasion of the 20th anniversary of the fall of the Wall, the Axel Springer SE donated a segment of the Berlin Wall to each federal state. Schleswig-Holstein's segment was erected on the area of the Department of Trade and Industry in November 2009.
Click to enlarge:
[gallery_bank type="images" format="thumbnail" title="true" desc="false" responsive="true" animation_effect="fadeIn" album_title="false" album_id="94″]
Photo above and background:
"Teil Berliner Mauer SH Kiel" von KarleHorn – Eigenes Werk. Lizenziert unter CC BY-SA 3.0 über Wikimedia Commons.