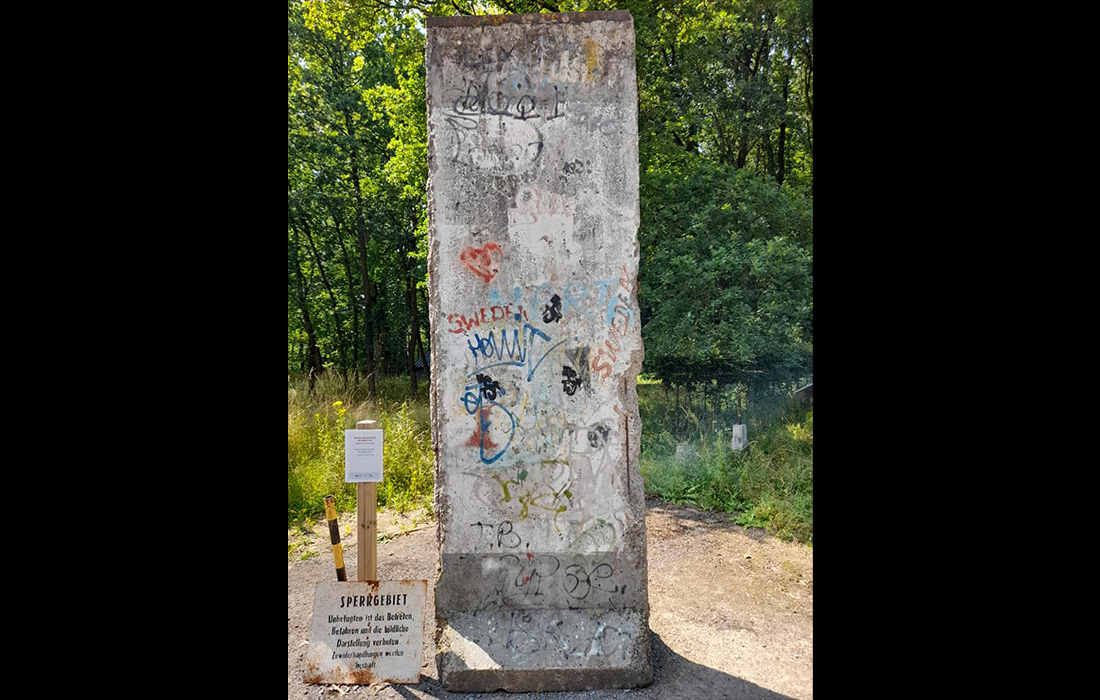 Location: Commando bunker
1 segment
The command bunker of Kemmel was built in the early 1950s as a command centre for the air defences of five countries (Belgium, France, Great Britain, Luxembourg and the Netherlands). However, due to the implementation of an integrated air defence system by the NATO, the structure was never used for its original purpose.
In the sixties, the bunker was converted into the headquarters of the General Staff of the Belgian Armed Forces in case of conflict. After the Cold War, the bunker lost its military use. This extremely secret site, in its original state and perfectly preserved, bears witness to half a century of tension between East and West. Through photographs, film footage, objects, uniforms and pieces of equipment, the bunker immerses us once again in the Cold War. (Source: Commandobunker). The segment of the Berlin Wall was set up in front of the entrance to the bunker.
Photo above and background:
© Facebook