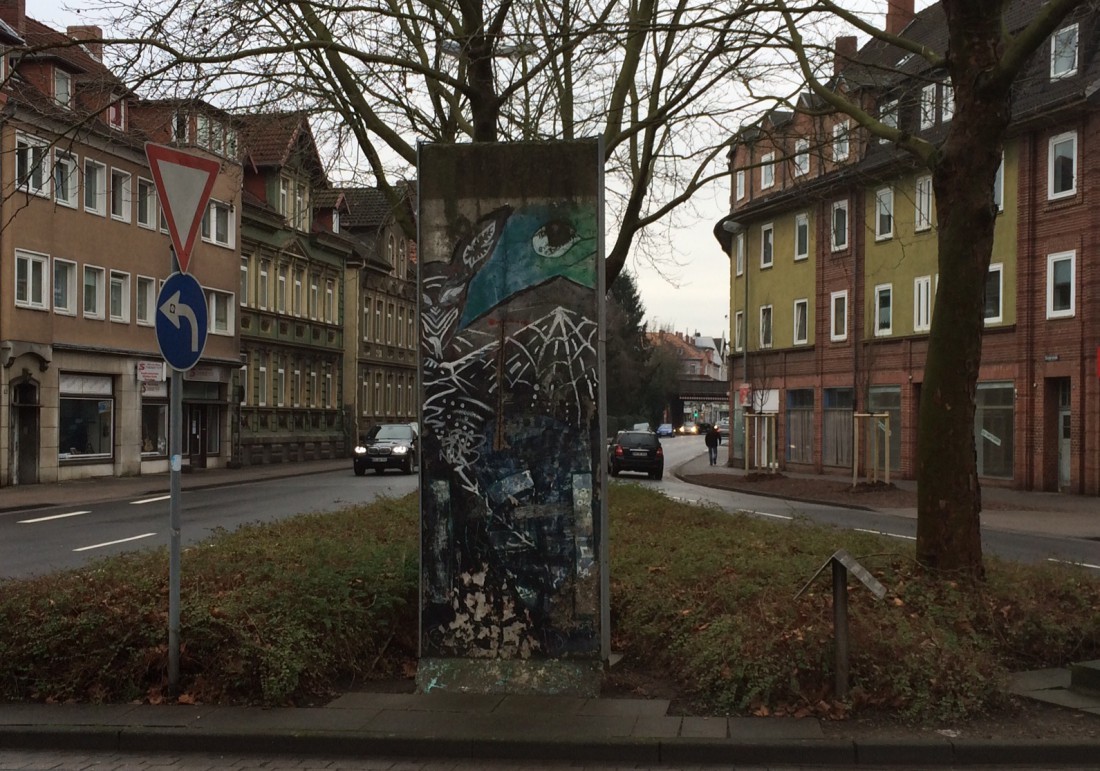 Location: Berliner Platz
1 segment from Potsdamer Platz
A piece of Wall, a piece of hope – by this motto the citizens of Hamelin donated about 18,000 DM to purchase a Wall segment in autumn 1990. It were the council members Karla Lange Hein and Gerhard Paschwitz, who initiated this project, supported by the city of Hameln and a local newspaper. It should give the Hamelin's citizens an idea of the size of the Wall.
On November 1st, 1990, the segment was picked up in Berlin by Gerd Buse, head of Hamelin parks and gardens department. The seller was Le Lé Berlin Wall, which was responsible for the marketing of Wall segments beside LIMEX.
The segment from Potsdamer Platz was set up, appropriately, on the Berliner Platz in Hameln, right at the B1, which runs from the Ruhrgebiet via Hameln up to Berlin.
Click to enlarge:
Photo above and background:
© Frank Lücke, Hameln Marketing und Tourismus