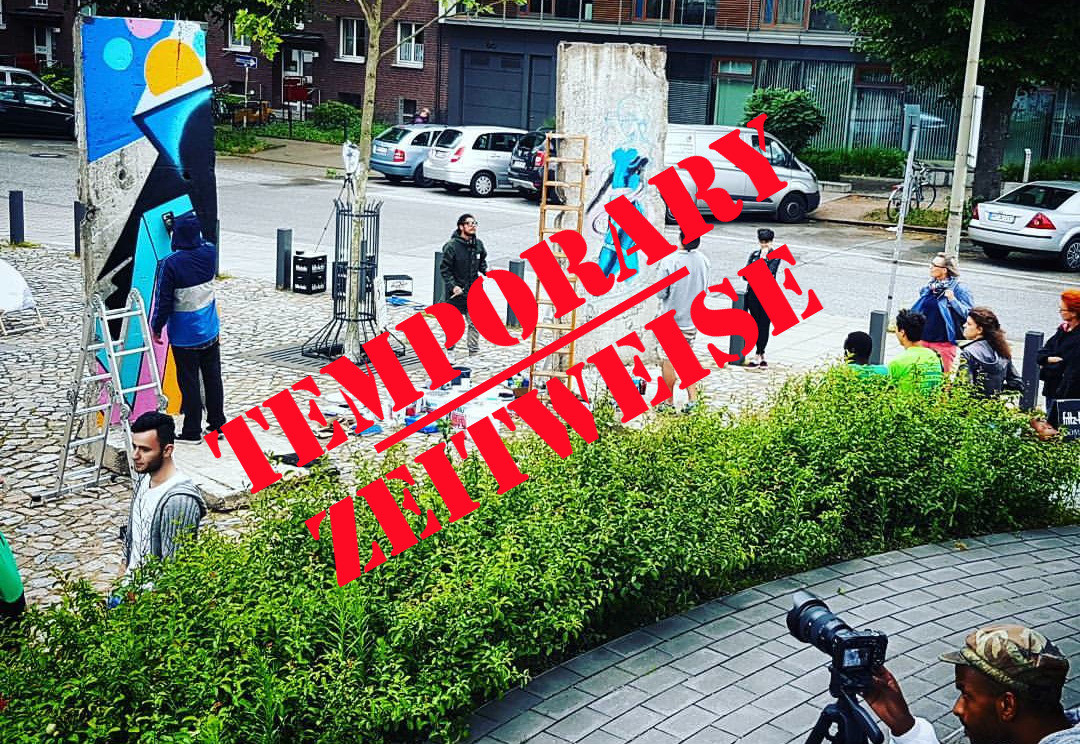 Location: Bert-Kämpfert-Platz (temp. in June 2017)
2 segments
The German-Mexican artist collective CARTEL DEL ARTE hosted a streetart festival in Hamburg a few weeks before the G20-Summit 2017 took place. Cartel Del Arte, for short CADEART, unites international trends of urban art and culture. The multi-day festival was characterized by tolerance and cultural diversity and presented a mix of German-Mexican urban art, tatoos, music and streetfood.
Two Berlin Wall segments were delivered from Berlin and were painted live by trendy streetartists. They wanted to demonstrate the capability of collaborating in an atmosphere of openmindedness, creativity and without prejudices.
More and similar events by CADEART to follow.
Click to enlarge:
Photo above and background:
© Cartel.Del.Arte/Facebook