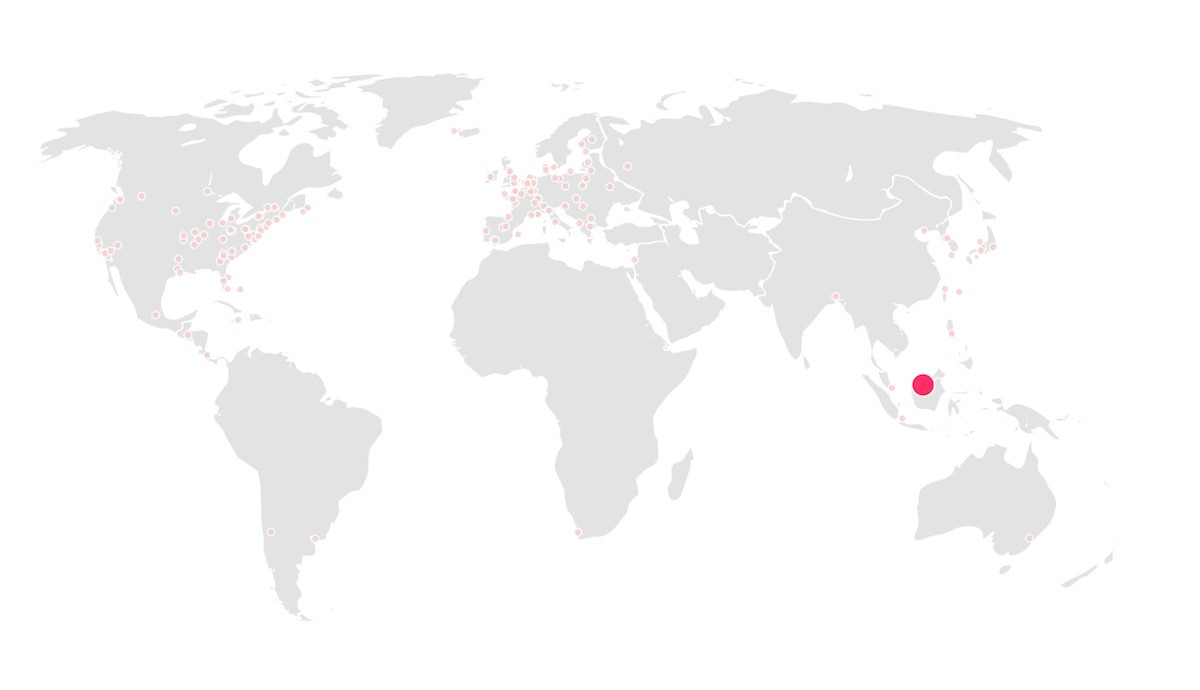 Location: Ripley's Believe It or Not!, indoor theme park, First World Plaza
1 segment
Hotels, casino, theme parks – the Genting Highlands Resort, about 50 kilometers Northeast of Kuala Lumpur, offers fun, games, excitement, entertainment and recreation for the whole family. The First Word Plaza, one of the theme parks, houses one of eight overseas branches of Ripley's Believe It or Not!.
Ripley's Believe It Or Not! is a US based franchise company, including newspaper cartoons, comics, TV series and several museums, called oddities. In the latter, Ripley's features in his own words game, fun, excitement, entertainment for the whole family. Berlin Wall included.
After the fall of the Wall, Ripley's acquired 32 pieces of the Hinterlandmauer. In the Orlando headquarter 16 exhibits were built of it, which are on display at various odditories now: Orlando, New York City, Ocean City, Panama City, Niagara Falls, Atlantic City, Gatlinburg, Hollywood, Memphis, San Antonio, Amsterdam, London
Additional information can be uploaded via comment on this side. To upload a photo, please follow this link.