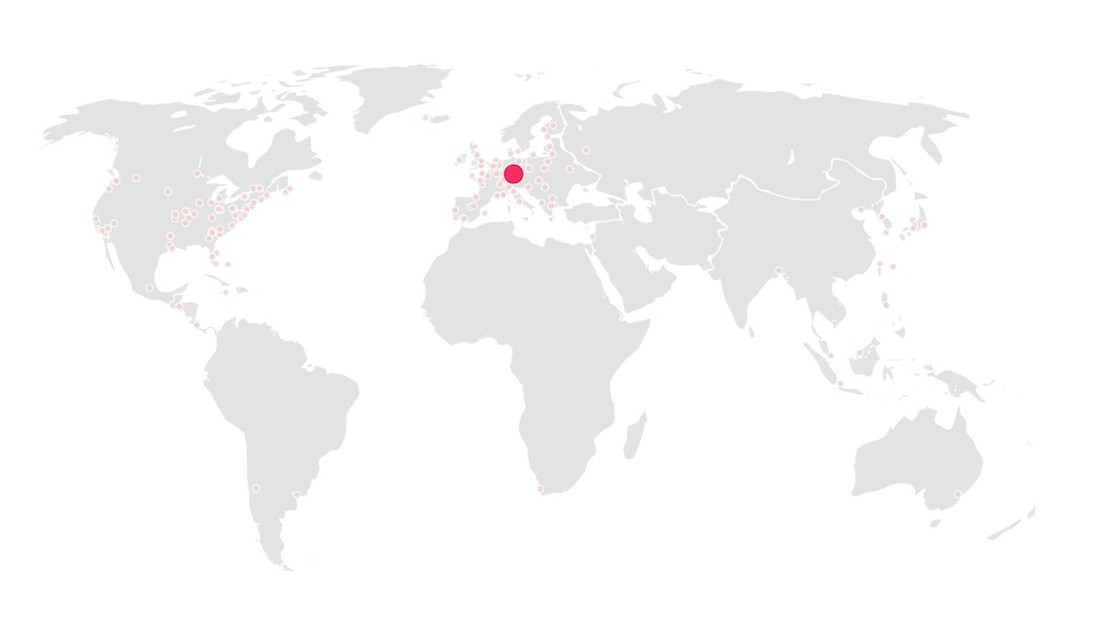 Location: government district, Werner-Seelenbinder-Straße
1 segment
A segment of the Berlin Wall was set up on August 13 in 2009 in the government district of Erfurt. It was a donation by the Axel Springer AG. (..) The inauguration ceremony was held by the than Thuringian Prime Minister Dieter Althaus, BILD chief editor Kai Dieckmann, the former refugee and initiator of the memorial Point Alpha, Berthold Drücker, and the songwriter and GDR-dissident Stephan Krawczyk.
A plaque on the Wall segment shows the inscription: "This fragment of concrete was part of the Wall, which divided Berlin and Germany. For 28 years it had been instrument and symbol for depression. It was vanquished by a peaceful revolution on November, 9th in 1989. Today its parts are a symbol for the power of freedom and self-determination – but also a memorial for their continuous endangering. Donated to Thuringia by BILD on the occasion of the 20th anniversary of the Fall of the Wall on November 9 in 2009 – to remind on Axel Springer (1912 -1985), who believed in his dream of a united Germany against all resistance. [Text taken from: Orte des Erinnerns. Gedenkzeichen, Gedenkstätten und Museen zur Diktatur in SBZ und DDR. Hrsg. von Anna Kaminsky im Auftrag der Bundesstiftung zur Aufarbeitung der SED-Diktatur.]
Photo:
No picture available. If you want to upload a photo, please follow this link.