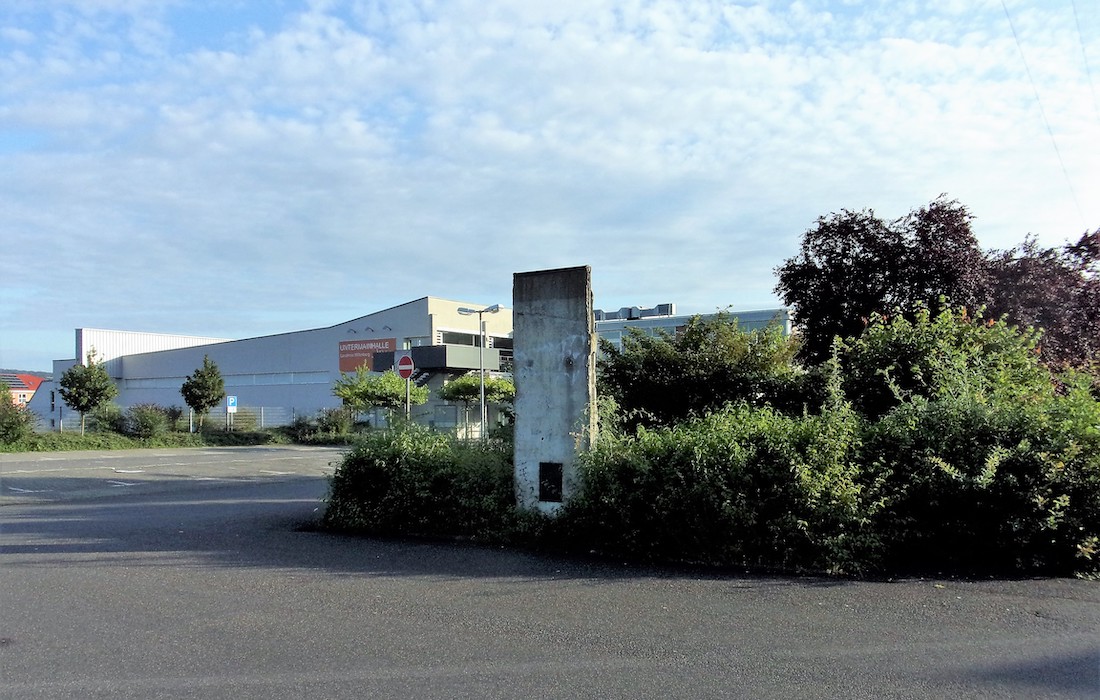 Location: Dammsfeldstraße between Untermainhalle and schools
1 segment
On October 3, 1991, the first anniversary of German reunification, a segment of the Berlin Wall was set up in Elsenfeld on the initiative of Ivo Trützler, then chairman of the district council. The inscription on an attached plaque reads:
Einigkeit und Recht und Freiheit – Landkreis Miltenberg 3. Oktober 1991
Nearby are listed remains of a World War II bunker that was part of the Wetterau-Main-Tauber defense installation.
Photo above and background:
© Courtesy of Mart Elsenfeld