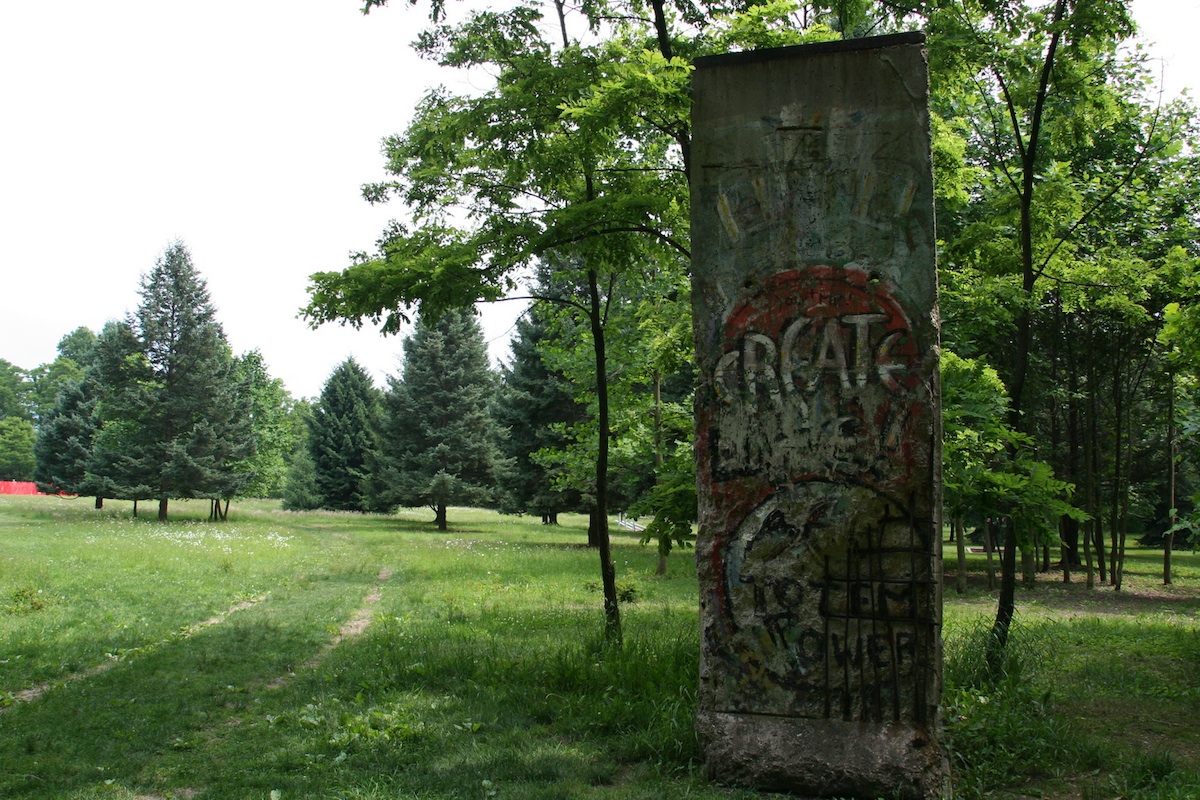 Location: Kentuck Knob
2 segments from Waldemarstraße, Kreuzberg
Especially architecture enthusiasts are familiar with Kentub Knock, situated on the hills above Uniontown in West Pennsylvania: Kentuck Knob was built as one of his last by Frank Lloyd Wright for I.N. and Bernardine Hagan in the 1950s.
In 1986, the property was taken over by Lord Peter Palumbo, a British property developer, art collector, connoisseur of architecture, Member of the House of Lords and even Polo player in the team of Prince Charles. On the spacious belongings of the house, Lord Palumbo collects sculptures by renowned artists. Since the mid-1990s, a Wall segment completes the collection. Another one stands along the driveway leading up to the house.
As part of the original wall they characterized separation and brutality and death. If you got on the wrong side of the wall, you were shot. But when you put them in a field in Pennsylvania, surrounded by wildlife and wildflowers they take on a different character. They are much quieter, reflective, said Lord Palumbo in an Interview.
Both segments are decorated with a graffito by Jürgen Große aka Indiano, a part of his global messages.
In addition to this, in 1994, Lord Palumbo acquired a few other Wall segments on an auction at Fischer Fine Art Gallery in London. One of which is in the Nemacolin Woodlands Resort, another one in front of the Imperial War Museum in London and one in the Yorkshire Scultpure Park.
Click to enlarge:
Photo above and background:
© Natalia GG. Licensed under CC BY-NC-SA 2.0