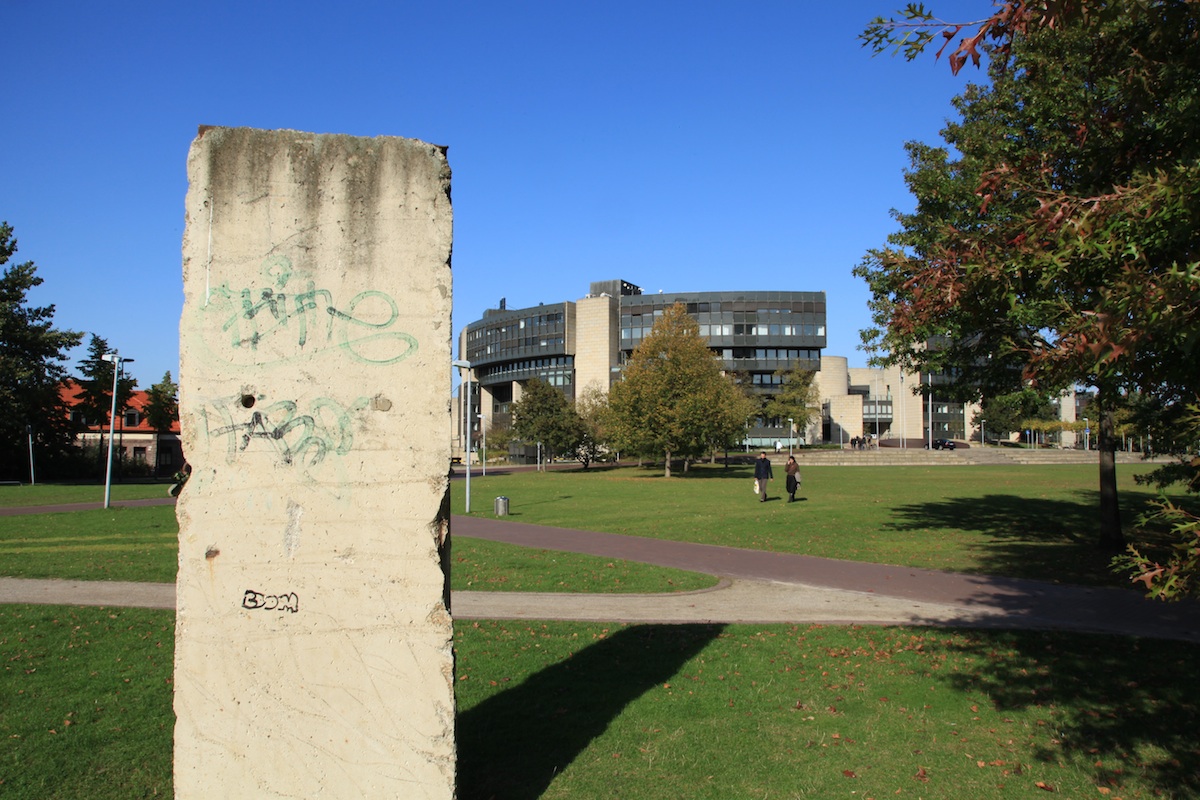 Location: in the Buergerpark in front of the State Parliament
1 segment
On the occasion of the 20th anniversary of the fall of the Wall, the Axel Springer SE donated a segment of the Berlin Wall to each federal state. North Rhine-Westfalia's segment was erected in the Buergerpark at the Rhine in front of the State Parliament.
Click to enlarge:
Photo above and background:
© Düsseldorf – Bürgerpark – Berliner Mauer 02 ies" by Frank Vincentz – Own work. Licensed under CC BY-SA 3.0 via Wikimedia Commons.