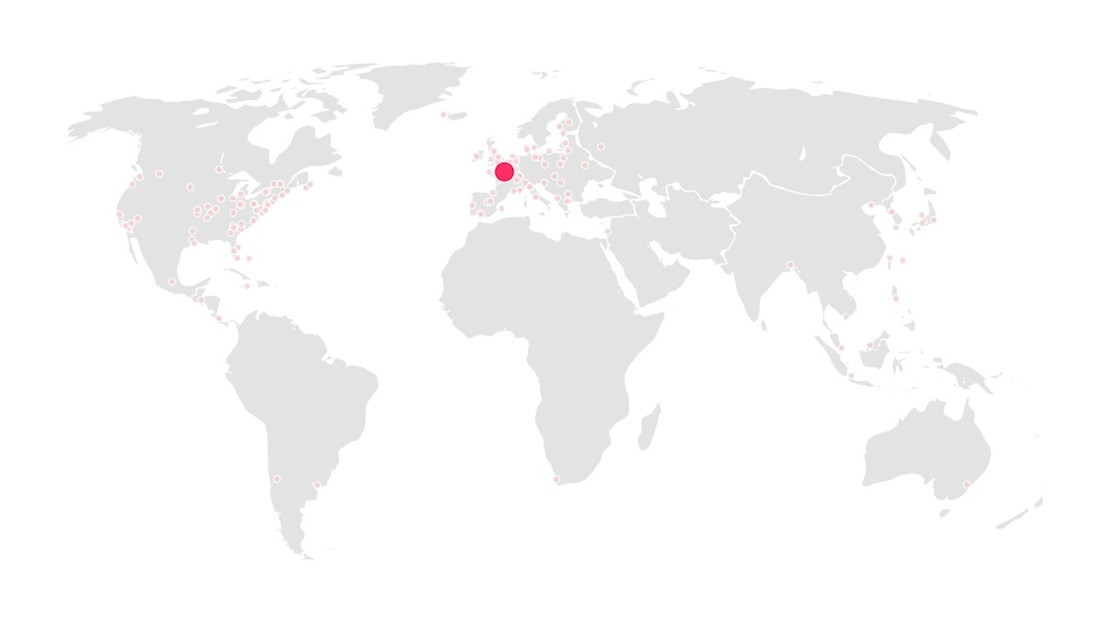 Location: on the estate of the Rizzoli family (private property)
1 segment
In 1990, a dazzling auction took place in Monte Carlo, where first Wall segments were offered to art lovers and enthusiasts from around the world. 80 wall segments came up for auction on behalf of Limex and the LeLeBerlin. The buyers e.g. were next Ljiljana Hennessy also Jaguba Rizzoli, widow of an Italian publisher.
The Italian Rizzoli publishing house (now RCS Media Group) publishes among others, the Corriere della Sera and other periodicals. In addition, the RCS Media Group is a broadcasting and book publishing company and is present on international markets.
The segment, purchased by the art collector Jaguba Rizzoli, is on her estate in Cap Ferrat in the south of France.
A few photos of the Monte Carlo auction and the new owners of the Wall were published i.e. in the German magazine Stern in the early 1990s. The photos were taken by Peter Thomann, some of them can be seen in his online references.
Photo:
No picture available. If you want to upload a photo, please follow this link.