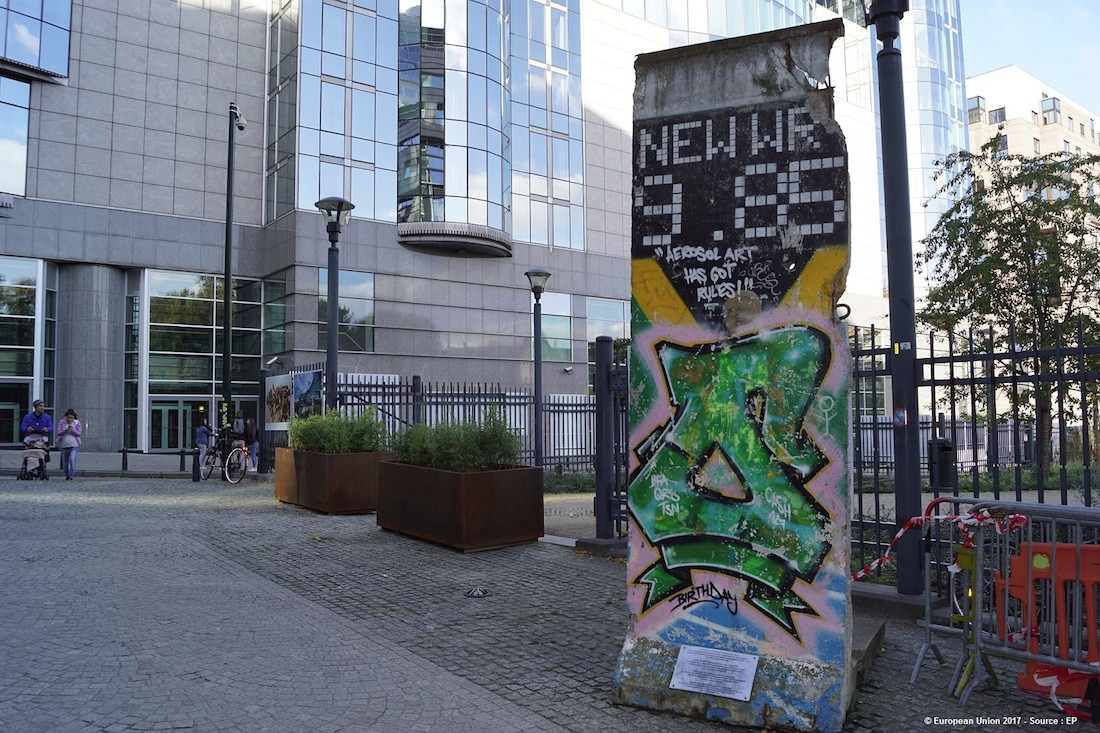 Location: Rue Wirtz, visitor entrance to the EP
1 segment
This segment was temporarily set up at a number of places in Brussels. Finally, on occasion of the 25th anniversary of the fall of the Wall in 2014, it was permanent set up in the Rue Wirtz close to the visitor entrance to the hemicycle of the European Parliament – honouring the victims of dictatorship and as a symbol of the commitment of the European people to peace, freedom and democracy.
The graffito NEW WR 9.85 is a tribute to Usain Bolt's dazzling appearance at the World Championships in Berlin 2009. Beside his gold medails he also took home a Berlin Wall segment to Kingston, Jamaica.
Not far from this one is another Berlin Wall segment, in the Parc Leopold. Also at the European Commission.
Click to enlarge:
Photo above and background:
© European Union 2017 – Source:EP