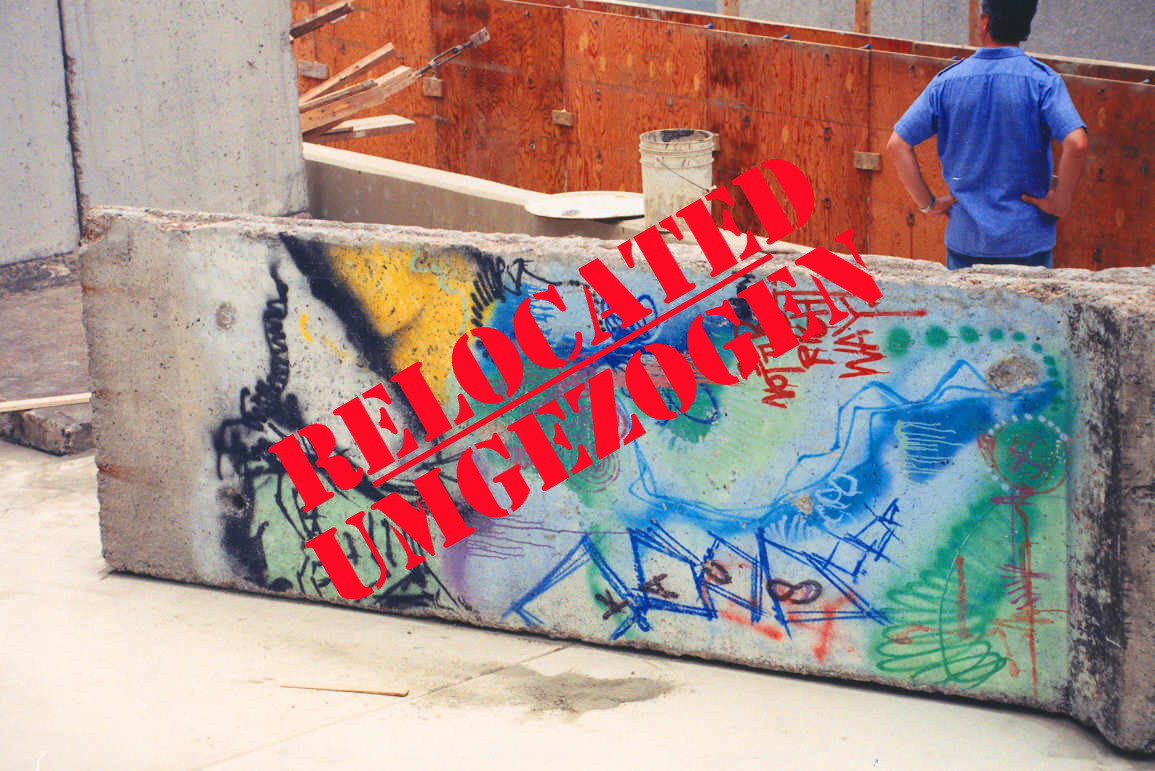 Location: Freedom Park
2 segments
The Freedom Park, opened in 1996, is a narrow, only two blocks long green area. Originally, it was planned as a trail for car traffic amongst office buildings. The Freedom Park was developed by a joint-venture between the Newseum and the Freedom Forum Journalists Memorial and is one the numerous historical places of the US history:
In the early 1970s a secret meeting between Mark Felt, deputy director of FBI, and Bob Woodward, Washington Post journalist, took place in the underground parking of an adjoint building. A story by Woodward and Bernstein, based beside others on this meeting, was initial for the Watergate Affair and was a catalyst for the deeply mistrust of the Americans in their constitution, the government and ended in the resignation of acting president Richard Nixon.
Originally a dozen Wall segments were erected in the Freedom Park, most of them were removed with the Newseum across the Potomac.
In 2014 Monday Properties, an operating company, received regulatory approval for reconstructions on this area with residential and office buildings. The demolition work will start presumably in 2017. The park is supposed to remain.
Click to enlarge:
Photo above and background:
© by Elvert Barnes. Licensed under CC BY 2.0