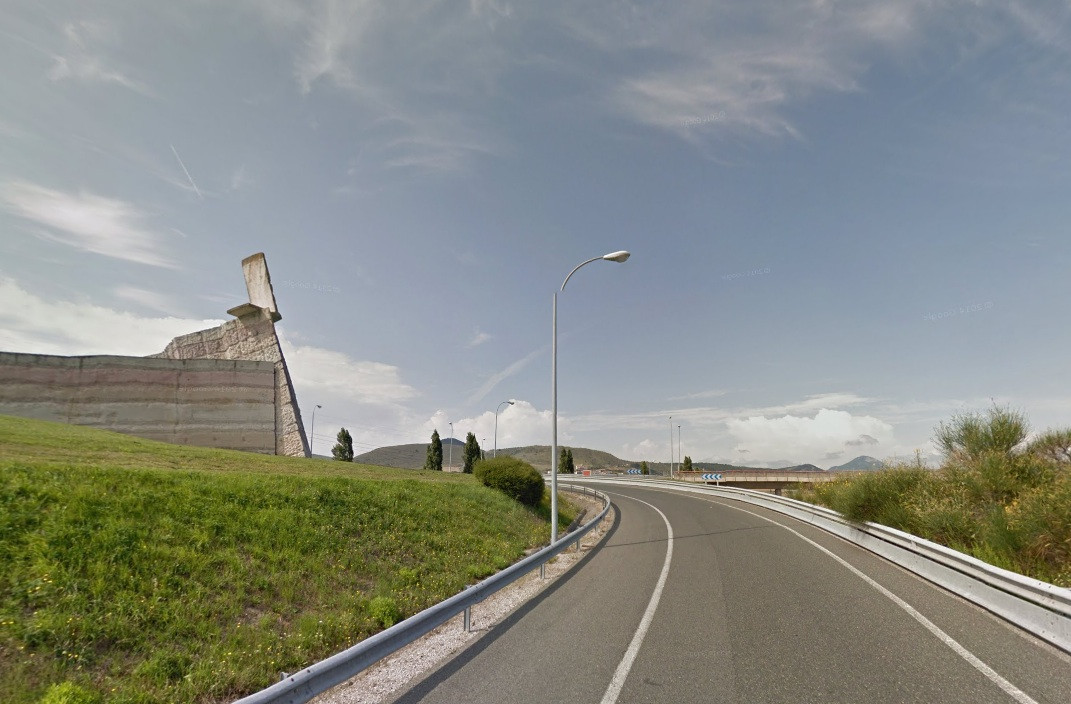 Location: service area Zuasti at the A15 close to Pamplona
1 segment
An unusual marketing activity and a sign of piece can be found close to the border to the Basque country: Since May 1991 the most unusual and the most eye-catching Wall monument is standing at a service area in the autonomous region Navarra.
The idea for this monument goes back to the anthropologist José Antonio Jáuregui Oroquieta. The monument was created by the architect Fernando Redón Huici. The procurement of the segment was on Manuel Romero's responsibility.
The monument is enhanced with a quote from the Spanish diplomat, writer, historian and pacifist Salvador de Madariaga from the year 1967: "On the way to peace in Europe the Berlin Wall has to be overcome first."
Navarre is beside Catalonia, Galicia and the Basque region a historical nation of Spain and has been an autonomous region since 1980/1981. This fact adds another dimension to the memorial. See also Berlin Wall site in Redondela, Galicia.
Photo above and background:
© Google Street View