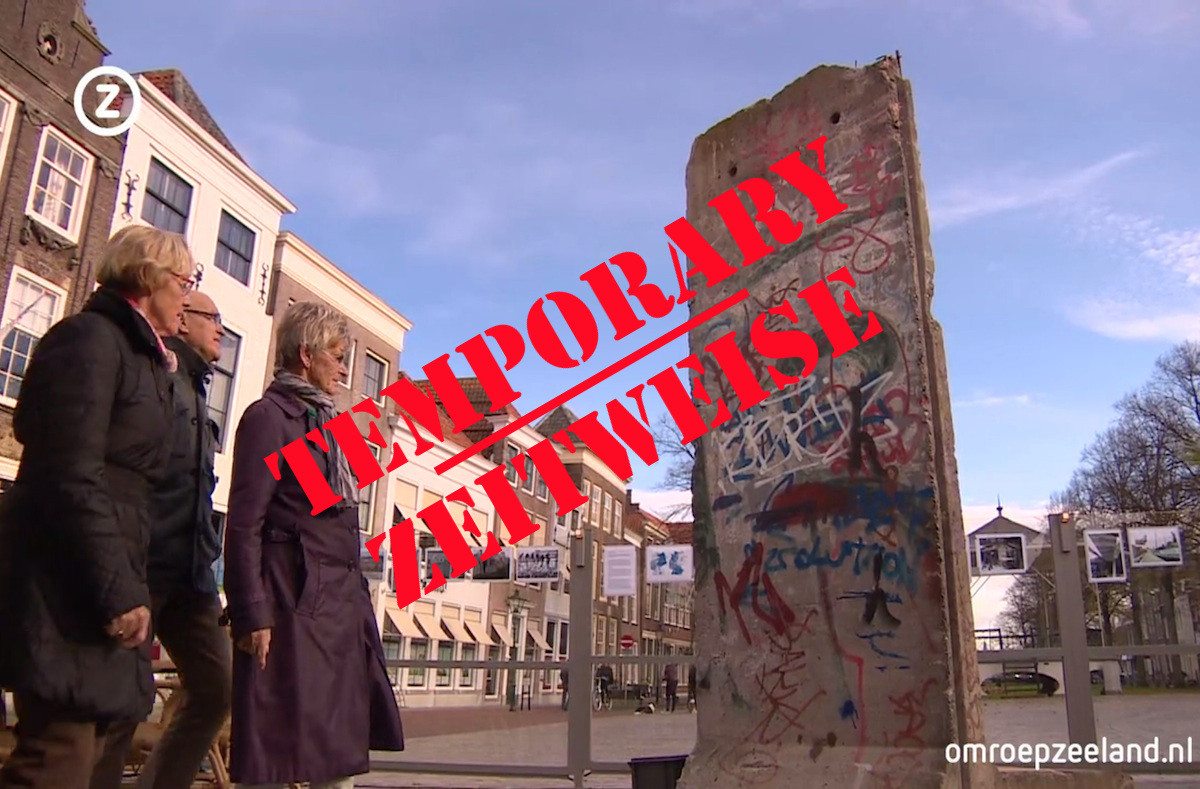 Location: Café De Wildeman, Havenplein (temporarily)
1 segment
The Dutch artist initiative Wallbreakers/Muurbrekers demonstrates against the ever-new construction of border walls and expresses its hope for a world without walls.
On the 25th anniversary of the fall of the Berlin Wall five segments of the Wall were picked up by cargo sailing ships in Berlin and were shipped to the Netherlands.
One of these segments was on the terrace of the Café De Wildeman in Zierikzee in November 2014. Various events and activities accompanied the temporary installation. A local TV station reported in November 2014. The current whereabouts of this Wall segment is unknown. Additional information can be added directly to this page via a comment.
The other segments that were picked up by ship in Berlin are in Amsterdam (temporarily), Arnheim und Heerlen.
Click to enlarge:
Photo above and background:
Still aus TV Clip.