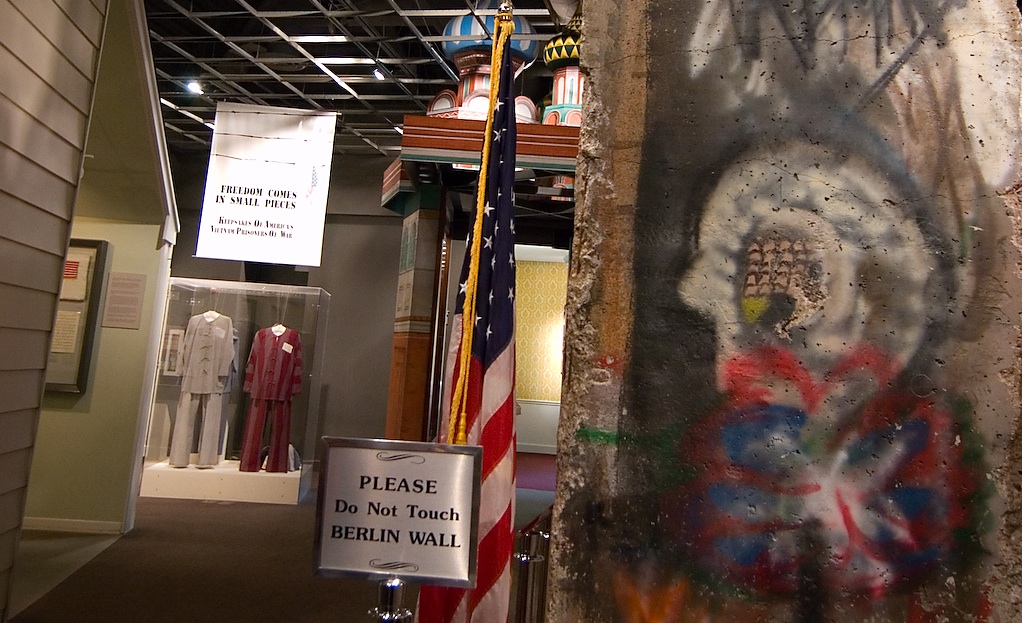 Location: Richard Nixon Library & Museum
1 segment from Leuschnerdamm, Kreuzberg
Carl Karcher is owner of the Californian fast-food chain Carl's Jr., and political companion of former US President Richard Nixon. In 1992 Karcher has bought a Wall segment for the Richard Nixon Library & Museum from the Berlin Wall Commemorative Group. The exhibition and documentation center is preserving life and work of the 37th American President for posterity.
The Wall segment is painted with a barely recognizable graffito by Jürgen Große aka Indiano, which was made in spring 1992.
Click to enlarge:
Photo above and background:
© by Bernard Delmundo. Licensed under CC BY-NC-ND 2.0
.