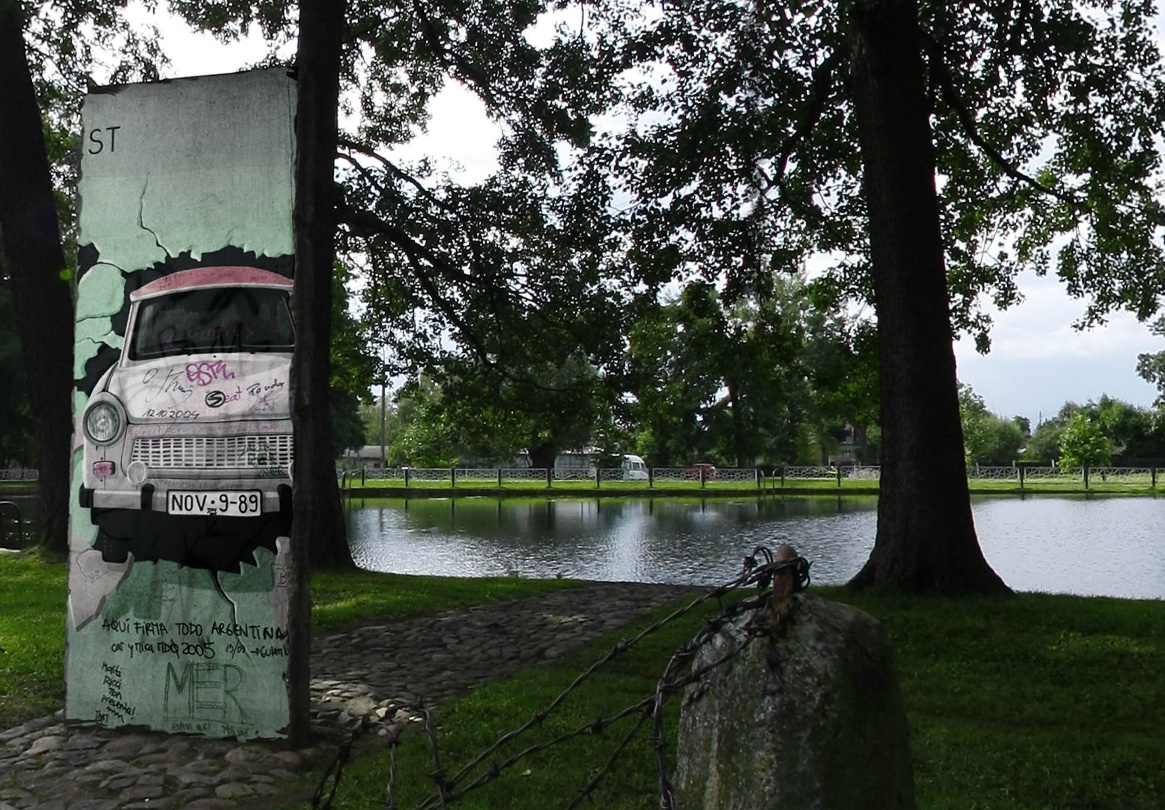 Location: Park Drogowskazow
1 segment
Signpost Park is a theme park about 110 kilometers east of Berlin. In the 18th century a European connecting road from Aachen via Magdeburg and Berlin to Gdansk and Königsberg led through Witnica.
The award-winning park was created in 1995 and is structured into four thematic areas, so called paths, who see themselves as educational trails along milestones, signs of civilization.
Numerous exhibits from art, nature and politics evoke the shared history of Poland and Germany. At the same time they also show that exaggerated nationalism is the cause of many evils between peoples. Therefore, the path Reflection is dedicated to war and totalitarianism and recalls painful stages in the history of Europe – symbolized by a piece of the Berlin Wall; set up in 1996.
Click to enlarge:
Photo above and background:
© Screenshot from witnica.pl