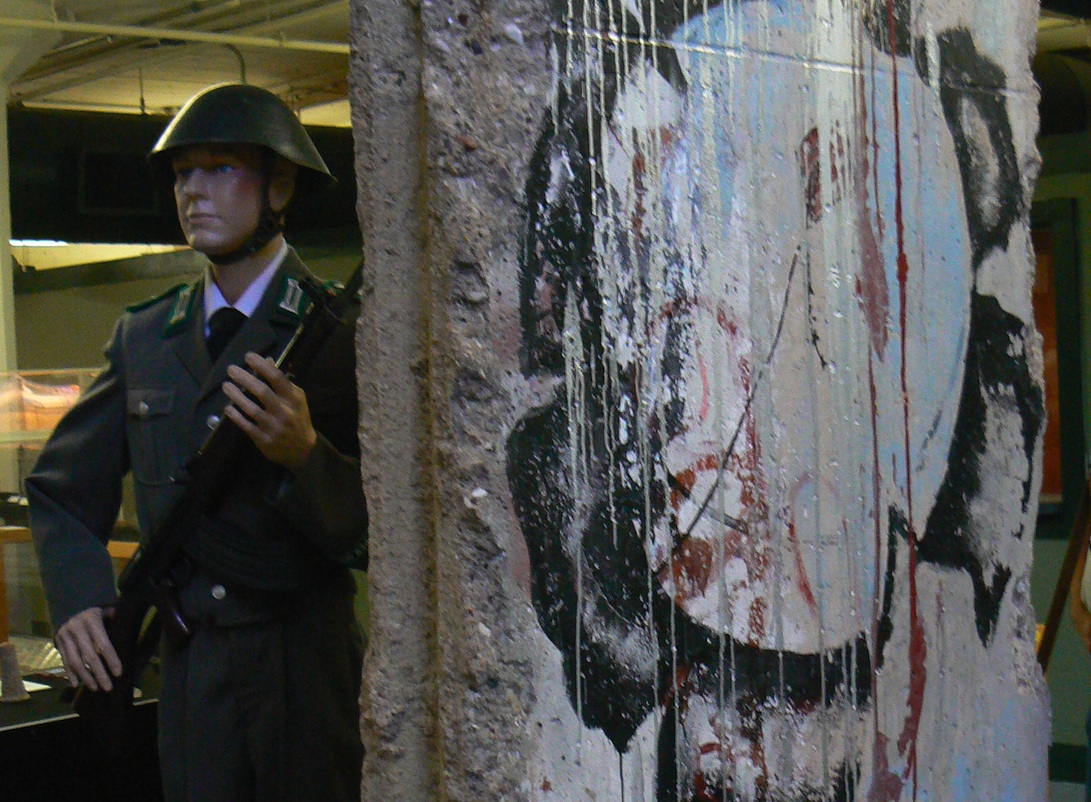 Location: Museum of World Treasures
1 segment
The former students of the American High School in Berlin Zehlendorf are called Berlin Brats. In 2005, a group of Berlin Brats collected money for an auction on ebay. They bought the Wall segment for US $ 5,000.
The segment was offered by a retiree from the Pacific coast. Formerly he was operating a fitness studio in Washington DC. In the 1990s, he met a Russian businessman there, who was expecting a delivery of four Wall segments. Unfortunately, two segments got lost on the way, one was kept by the Russian for himself and the fourth, he gave to the fitness club operator, who, initially stored it in Rockville, Maryland.
After moving to the Pacific coast, he finally offered the segment on ebay.
The Berlin Brats in turn donated the segment to the American Overseas School Historical Society. Due to lacking spaces, the AOSHS passed it on as a loan to the Museum of World Treasures in summer 2005.
Click to enlarge:
Photo above and background:
© by Peter Linehan. Licensed under CC BY 2.0