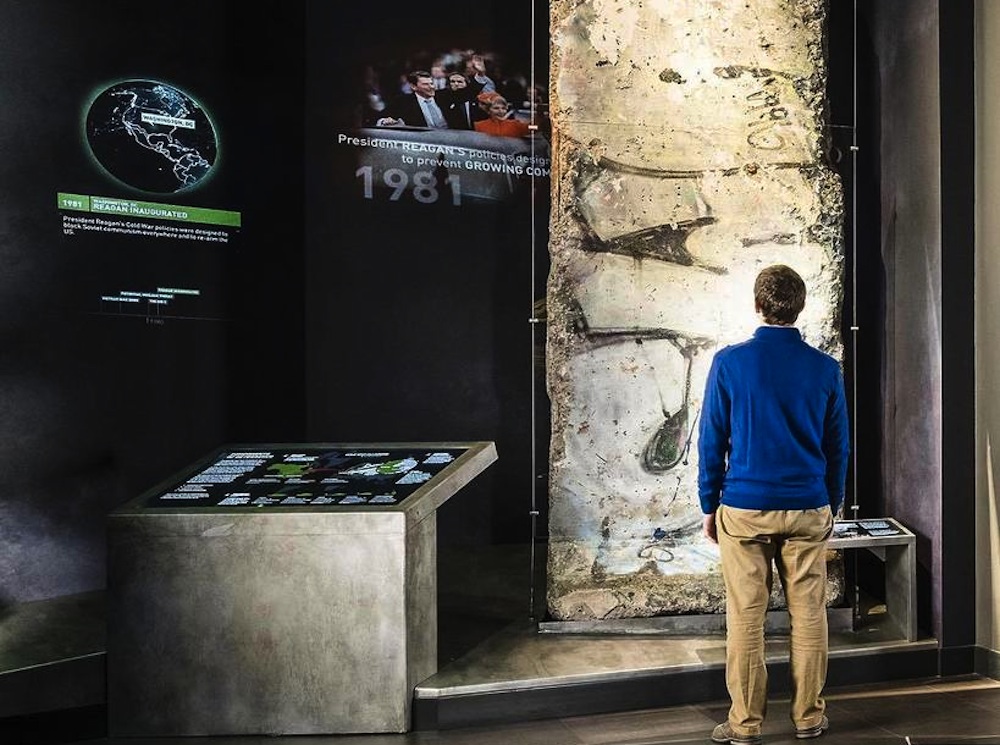 Location: First Division Museum at Cantigny Park
1 segment
The 1st Infantry Division of the US Army, called the Big Red One, was established in 1917 and has always been the vanguard of US forces ever since. The 1st Division had been preparing the way for the US troops in France in WWI. During World War II, the 1st Division was the first unit in England, then in the Normandy and in Germany. Later, the 1st Division moved into the Vietnam War. It was stationed in Germany during the Cold War and beyond (Göppingen, Böblingen, Neu-Ulm). Recently, the First led Operation Desert Storm and formed the headquarters of the US Armed Forces in Turkey for Operation Iraqi Freedom.
The vision of the First Division Museum in Wheaton, IL is to preserve, interpret and present to the public the continuing history of the US Army's 1st Infantry Division in order to promote learning about US military.
The museum was thoroughly renovated on the occasion of the 100th anniversary of the Big Red One and re-opened to the public in August 2017. The subject area 'presence' is impressively enhanced with a piece of the Berlin Wall.
Click to enlarge:
Photo above and background:
© First Division Museum/Instagram