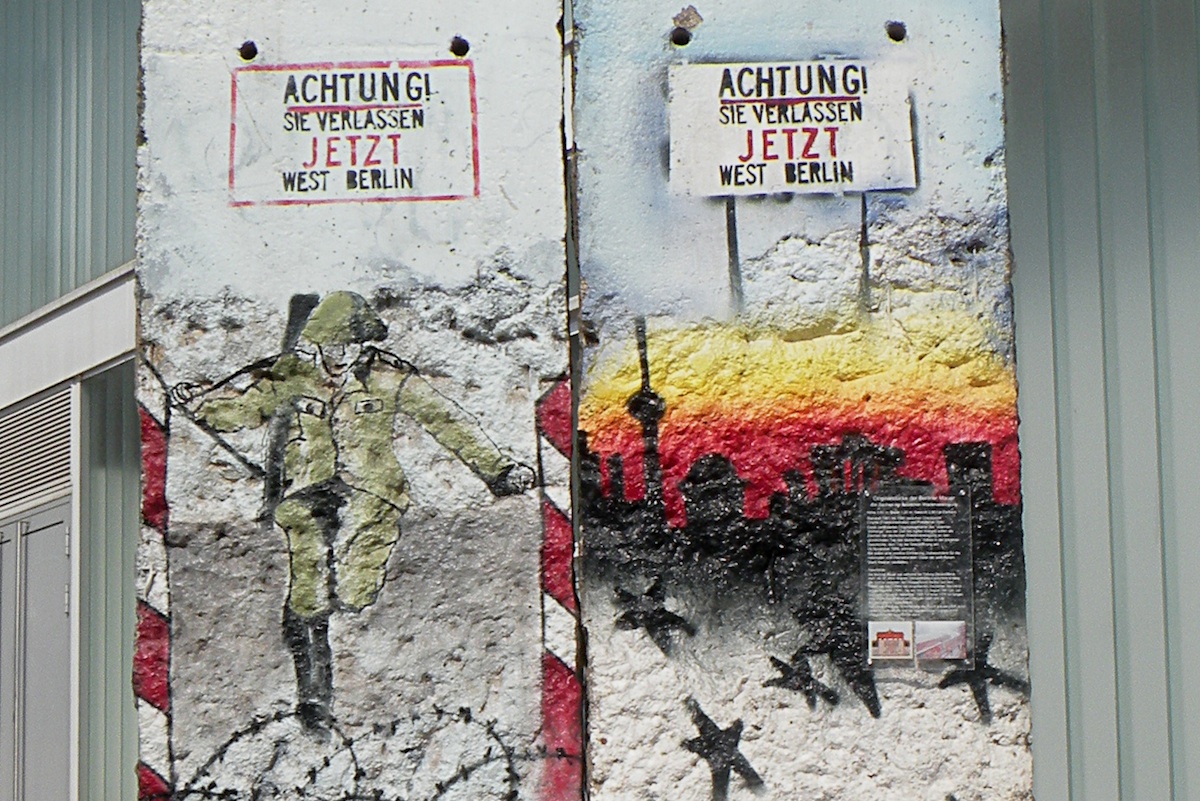 Location: next to the shopping centre Atrium
2 segments
Two segments of the Berlin Wall are standing next to the shopping and experience centre Atrium in Weimar since 2010. Further Details unknown.
Additional information can be uploaded via comment on this side.
Click to enlarge:
Photo above and background:
© "Berlin wall two pieces" von Vitold Muratov – Eigenes Werk. Lizenziert unter CC BY-SA 3.0 über Wikimedia Commons.