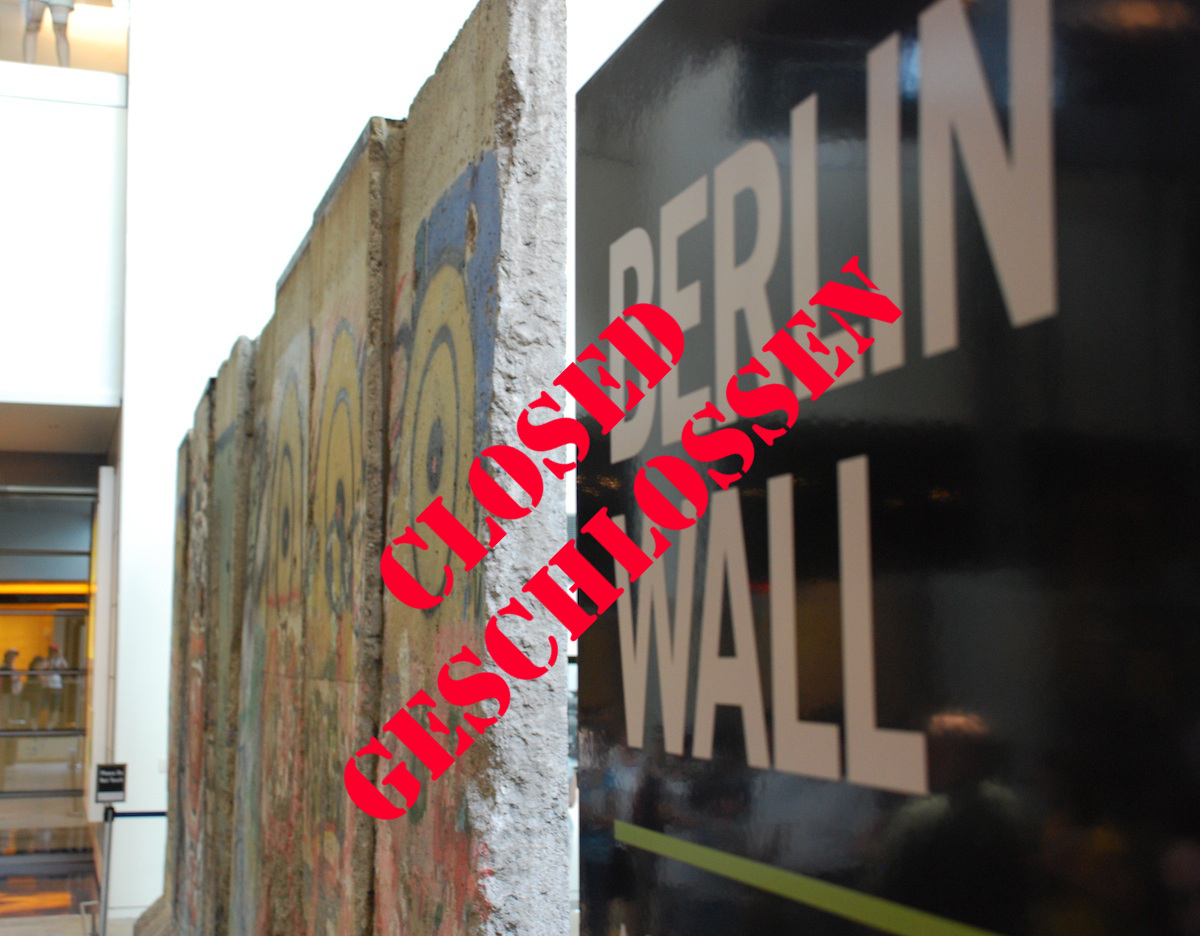 Location: Newseum
8 segments (out of primary 12) from Kreuzberg (Bethaniendamm/Leuschner Street) / were set up before at Freedom Park/Arlington
UPDATE: Unfortunately, the Newseum has closed its doors by the end of 2019.
The Newseum was founded at the beginning of the 21st century, with the participation of numerous American media and media entrepreneurs. The objective is to show the engrossing, exciting behind the news, and to put it into a context. The Berlin Wall Gallery impressively demonstrates, how it works.
The exhibition includes a watchtower and eight Wall segments with graffiti, inter alia, by Thierry Noir and Jürgen Große aka Indiano. Corresponding display boards explain, how news, information and media contributed to a society releasing its bonds. The eight Wall segments, that are shown here, plus another four were acquired in 1994 at about 35,000 US dollars. In addition, there were transport costs of approximately the same amount.
Click to enlarge:
Photo above and background:
© by Adam Fagan. Licensed under CC BY-NC-SA 2.0