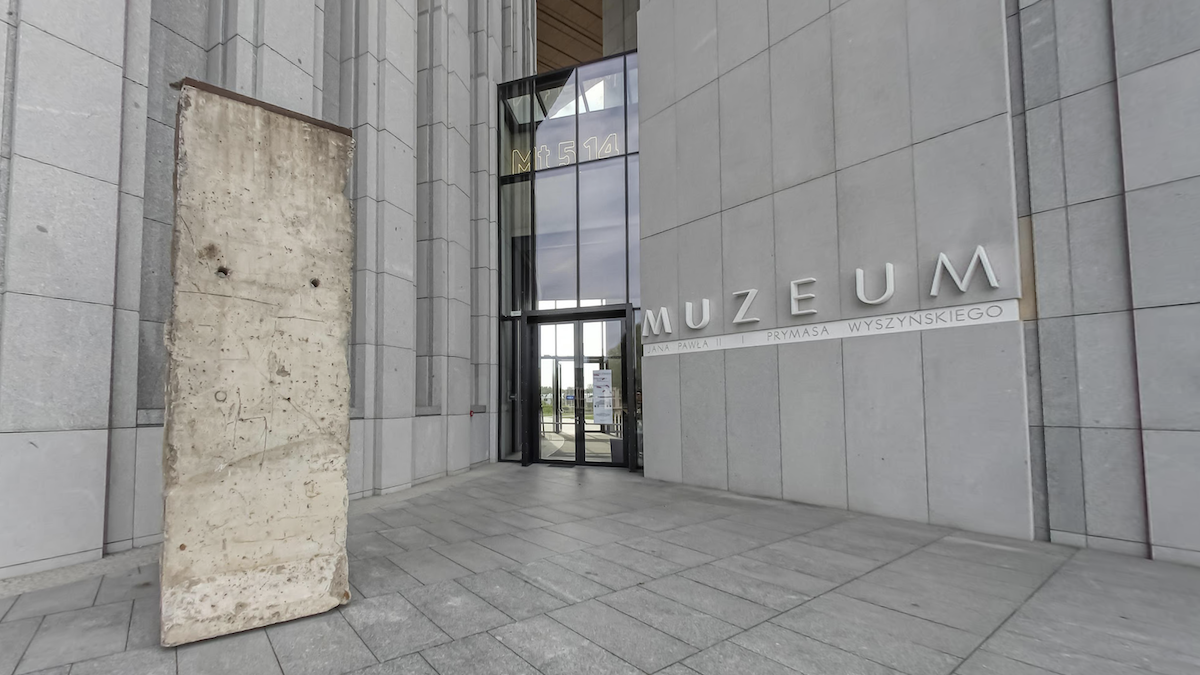 Location: Museum of John Paul II and Primate Wyszynski
1 segment
A segment of the Berlin Wall has stood in the museum of John Paul II and Primate Wyszynski in Warsaw since May 2020, where it is intended to commemorate the Polish Pope's contribution to peaceful change in Europe and the world at the end of the 20th century. The occasion for the installation was the 100th birthday of John Paul II.
At the inauguration ceremony, German Ambassador Rolf Nikel recalled John Paul II's visit to Berlin in 1996 and the words of German Chancellor Helmut Kohl at the time, who stressed that John Paul II "played a decisive role in making possible the fall of the Berlin Wall and a peaceful end of the division of Germany in Europe".
Cardinal Kazimierz Nycz recalled a 1965 letter from Polish to German bishops, a first gesture of reconciliation between the two nations, and stressed that the fall of the Wall was "the result of everything the Pope did in cooperation with all people of good will". "The Pope was the one who believed all his life that nations are destined for freedom," Polish Prime Minister Mateusz Morawiecki stressed.
Marcin Adamczewski, director of the museum, announced a competition to design the segment.
Photo above and background:
Screenshot Google StreetView