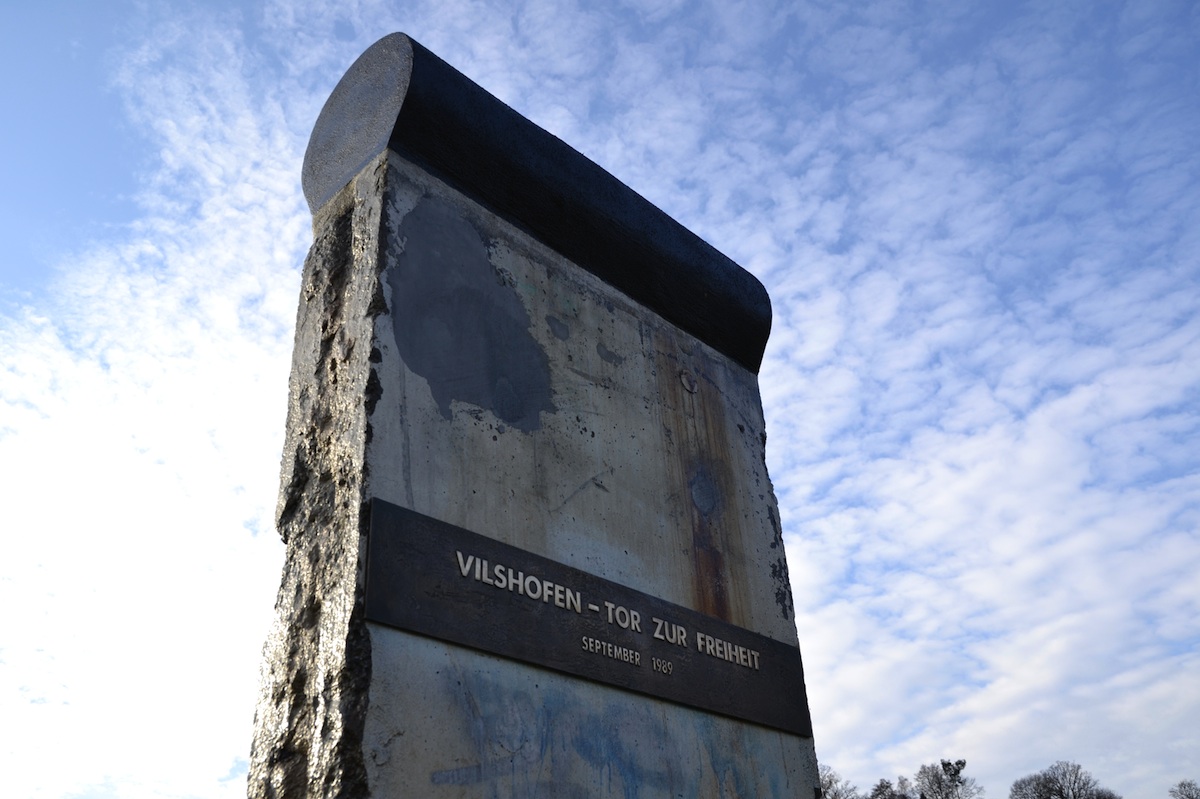 Location: Buergerpark/Ginkgopark
1 segment
For more than 1,500 GDR refugees who managed to escape via Hungary to West Germany in September 1989, Vilshofen was the gateway to freedom. They were warmly welcomed in a tent city, where they could calm down and become familiar with the West.
At the suggestion of the Vilshofen mayor Georg Krenn a Berlin Wall memorial was inaugurated in the Buergerpark in the fall of 2011. A local TV station has made a report.
One side of the Wall segment is still covered with original graffiti, the other side was designed by artist Ben Wagin, who is also responsible for numerous other artworks on Berlin Wall segments.
Click to enlarge:
Photo above and background:
"Berlin Wall memorial in Vilshofen an der Donau" by High Contrast – Own work. Licensed under CC BY 3.0 de via Wikimedia Commons.