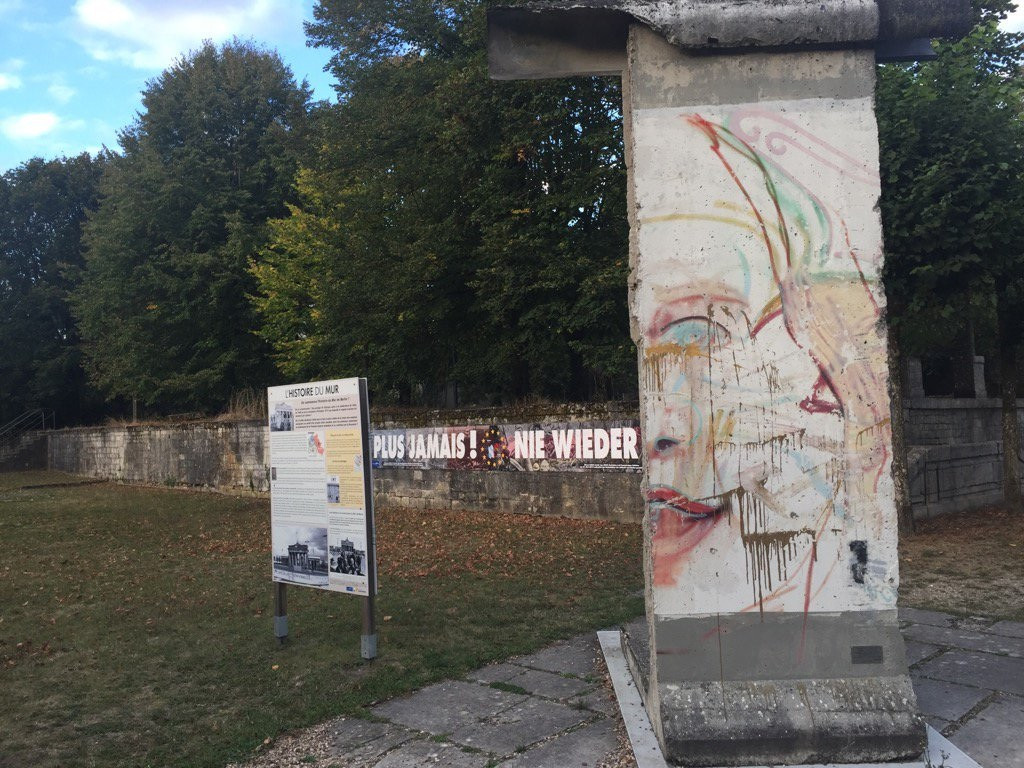 Location: Centre mondial de la Paix
The original graffito Can I stay? by Wee Flowers covers three segments. The other parts are now in Schengen (Luxembourg) and Kiev (Ukraine).
1 segment
In Verdun, located in the northeast of France, World War I showed its ugliest grimace hitherto: In a ten month lasting battle between German and French troops more than 300,000 soldiers were killed, about 400,000 were wounded.
In recent history Verdun transformed itself more and more into a capital of peace, not least by the meeting of French President Francois Miterrand and German Chanceller Helmut Kohl in 1984. Their joint moment of silence for the victims of the Battle of Verdun became a symbol of Franco-German reconciliation.
Today Verdun is a national memorial and home to the Centre mondial de la Paix, which is based in the former archibishop's resident. The world peace center is dedicated to a lasting peace in the world, freedom and human rights.
On occasion of the 25th anniversary of the fall of the Wall a segment of the Berlin Wall was set up in the garden of the Centre mondial de la Paix. The gift of the city of Berlin serves now as a symbol for lasting peace in Europe and the close ties of Germany and France.
Photo above and background:
© phillippebrédowy/Twitter