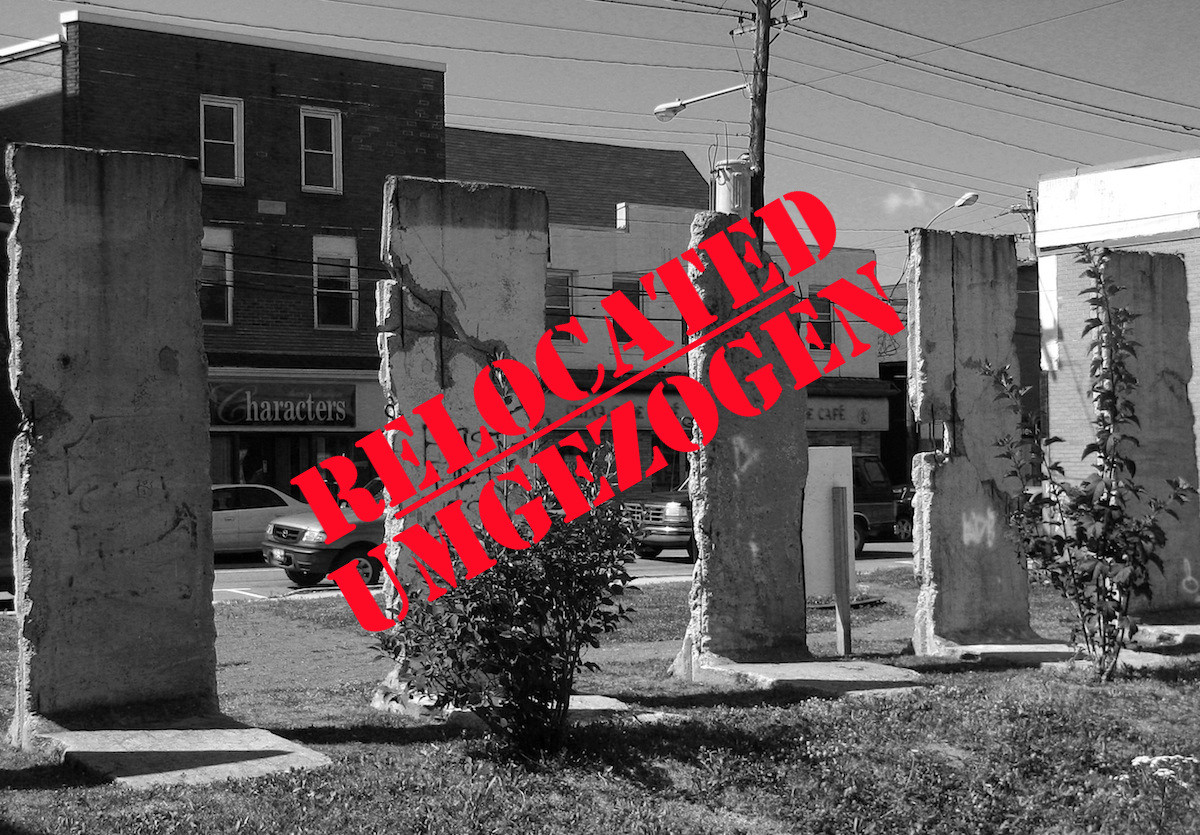 Location: wasteland at Prince Street
Moved to: Nova Scotia Agricultural College, Bible Hill
6 segments
The Wall segments in Truro arrived in Canada via California in 1999. Martin S. Young, a Truro based entrepreneur, has acquired the segments in the sunny south and gave them as a present to his home town in the year 2000. For a long period they have beene on a wasteland at Truro's main street. In 2011 two segments were removed to the campus of the Nova Scotia Agricultural College in the neighboring Bible Hill.
With an exciting and interesting video project, the Canadian artists Vid Ingelevics and Blake Fitzpatrick try to capture the tension between the past and the present: Freedom Rocks – the everyday life of the Berlin Wall in a contemporary post-Cold War context:
Sites: Truro, Nova Scotia I from Vid Ingelevics on Vimeo. Licensed under CC BY-NC-ND 3.0
In 2011, the segments were moved to the adjacent Bible Hill, to the campus of the Nova Scotia Agricultural College. Prior to this, however, this segments were on display in Halifax. The Saint Mary's University and the German Canadian Association of Nova Scotia had mounted The Wall's Echo, a two week series of events to celebrate the 20th anniversary of the fall of the Wall.
Click to enlarge:
Photo above and background:
East + West by Alexei & Verne Stakhanov. Licensed under CC BY-NC-SA 2.0.