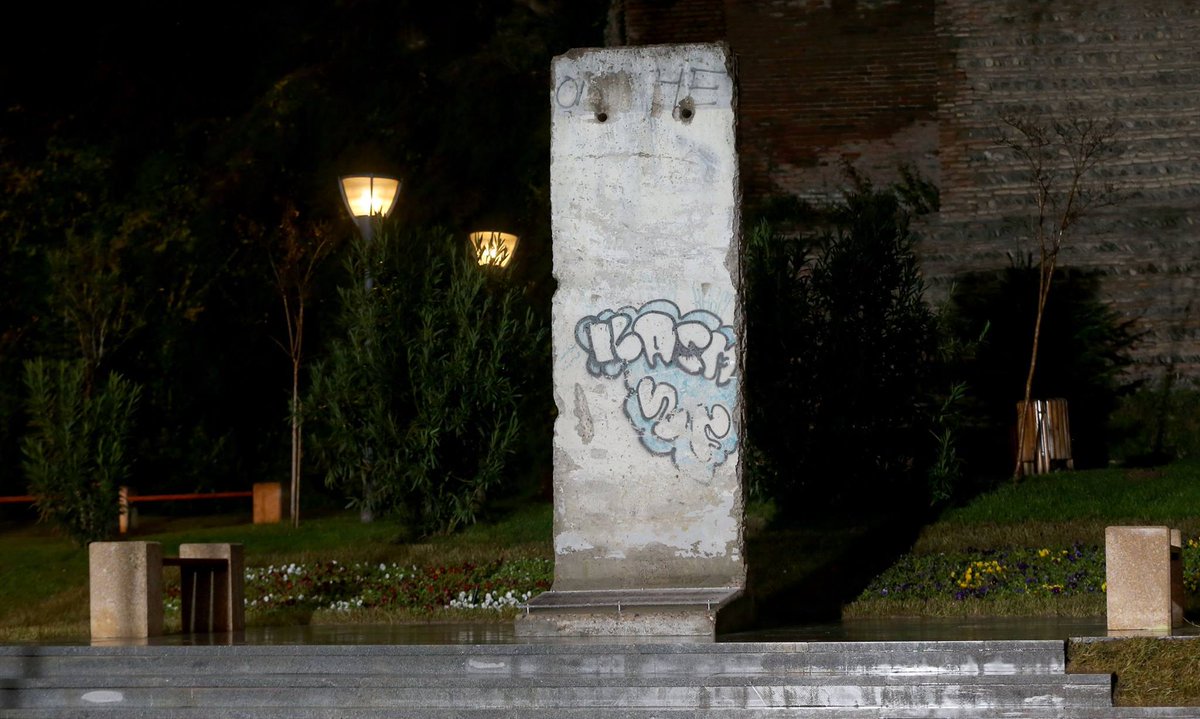 Location: Europe square
1 segment
A segment of the Berlin Wall, donated by the Federal Republic of Germany, was solemnly inaugurated on occasion of the 28th anniversary of the fall of the Wall. It was set up on the Europe square in Georgia's capital Tbilisi to remind of the history and to give hope that every wall comes down some day.
Georgia is bordering to Asia and is looking back on a varied history with his neighbour Russia. The multi-ethnic state proclaimed a first republic in 1918 immediately after the Russian October Revolution, declaring its independence from Russia. In turn, Russia's troops occupied the country in 1921 and incorporated Georgia into the Union of Soviet Socialist Republics. 70 years later, as the Soviet Union began to disintegrate, Georgia declared its independence from the USSR, in April 1991.
Giorgi Kvirikashvili, Prime Minister of Georgia, emphasized in his speech on the inauguration the great symbolism of this monument for everyone. It reminds on what has Germany divided.
Lado Chanturia, Ambassador of Georgia in Germany, added: It is a special sign of Georgian-German friendship and a symbol of peace, freedom and unity. (Source: Georgien Aktuell/German article)
Click to enlarge:
Photo above and background:
© Embassy of Georggia in Germany/Twitter