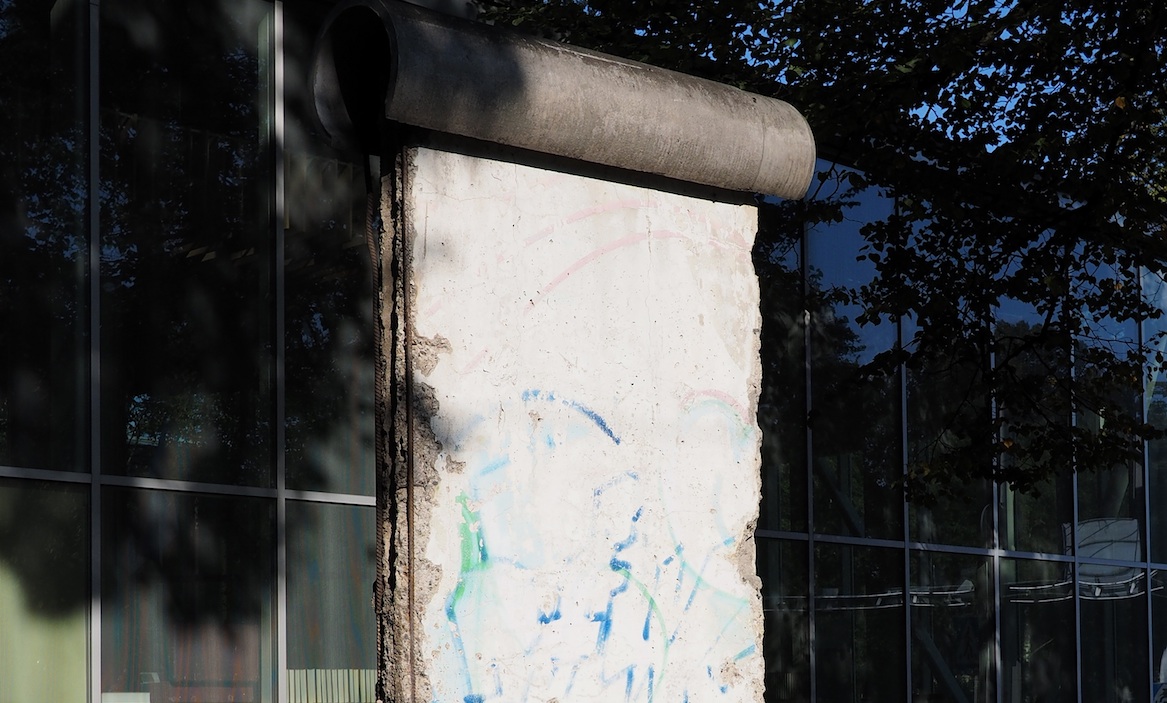 Standort: Museum of Occupations
1 segment from Potsdamer Platz (corner of Leipziger-/Stresemannstraße)
The Estonian Museum of Occupations presents the event- and painful history of the country in the 20th century: In 1940 the Baltic country came under Soviet rule, from 1941 to 1944 Nazi Germany took over, thereafter the Soviets took over again until Estonia finally was released into sovereignty in 1991.
Since November 2014, a Wall segment is standing next to the museum and resembles the horror that inhumane dictatorships have and will bring on the one hand, and the joy that accompanies with getting rid of them, said the Estonian State Secretary Heiki Loot at the unveiling of the monument. The section of the Berlin Wall is a reminder of the end of a divided Europe and serves as a symbol of the triumph over fear, of bravery and civil courage and as sign for the German Estonian friendship.
Click to enlarge:
Photo above and background:
© by Nick-D – Own work, CC BY-SA 4.0, Wikimedia
.