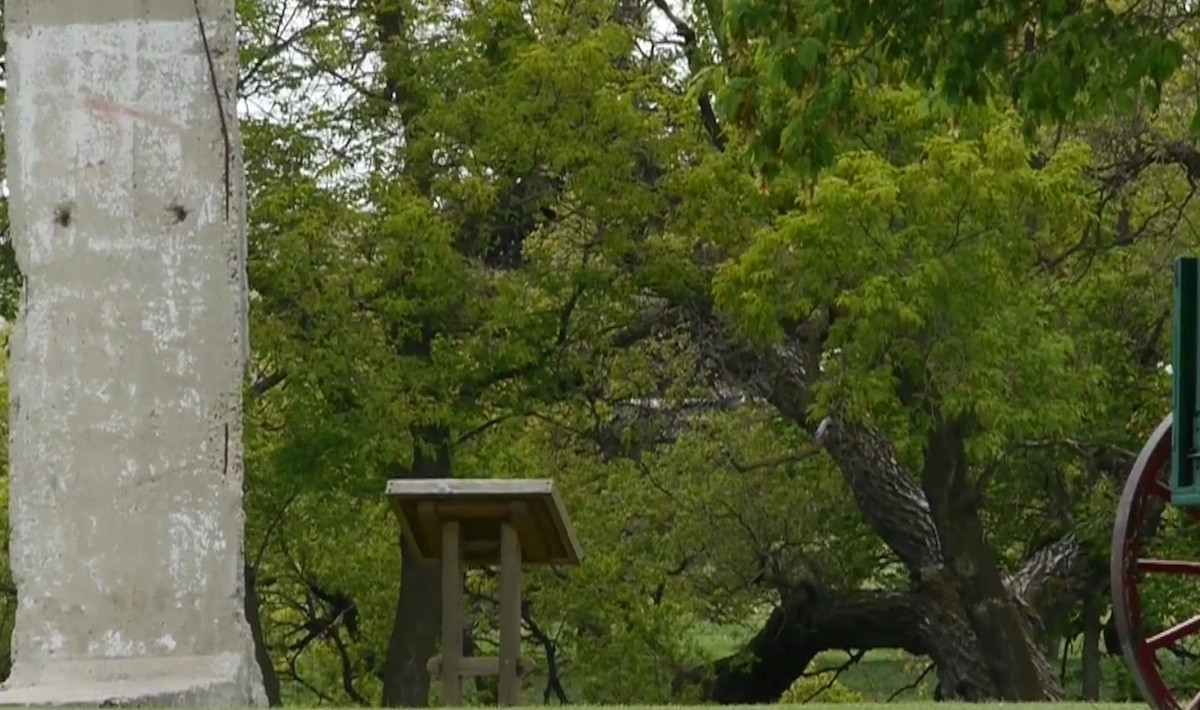 Location: Mennonite Heritage Village
1 segment
Martin Bergen, originated from Germany, arrived in Canada indebted for his ship's passage from Europe, after being prisoner of war during the Second World War. Soon he made his way from a painter to a real estate undertaker.
The Bergen family has always been generous towards their hometown, the Winnipeg area. A Wall segment, which Bergen has bought in the year 1990, should be a donation to the University of Manitoba. The University rejected. Finally, the Wall segment was set up in the Mennonite Heritage Village in Steinbach.
Two commemorative plaques inform about the Wall as symbol of the Cold War and about the Mennonite people's connection to Germany.
Click to enlarge:

Photo above and background:
© Still from YouTube Clip