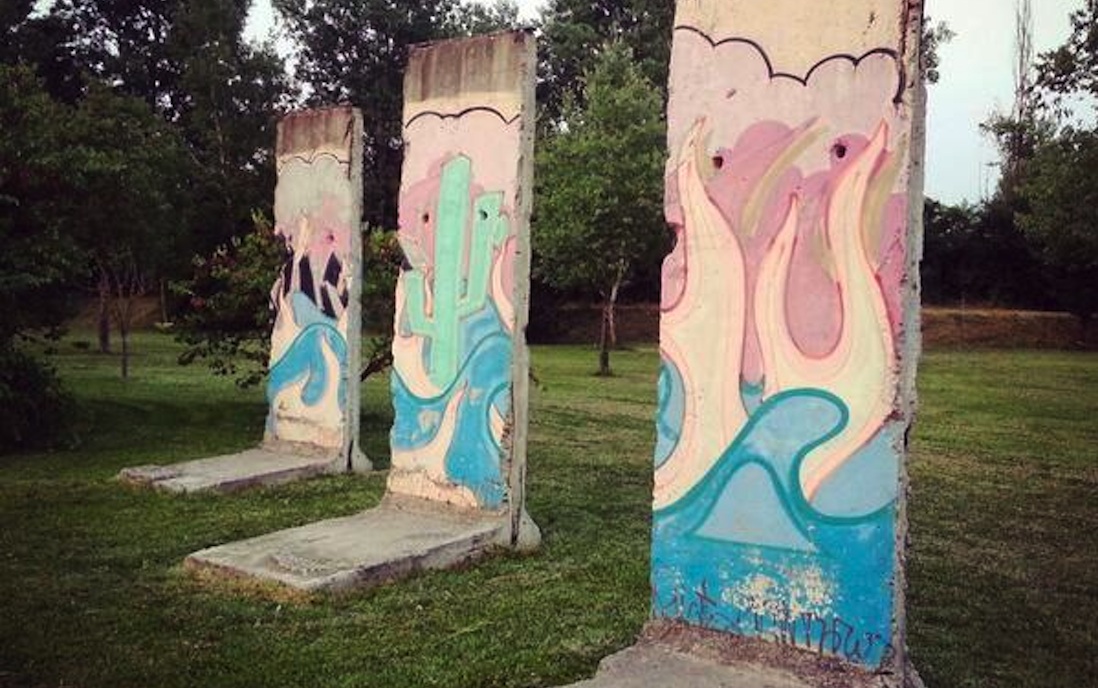 Location: in the Parco dell'antica/Rangoni Castle,
4 segments (+ 3 stored segments)
Carlo Accorsi, entrepreneur from Spilamberto, purchased seven segments of the Wall on an auction and brought them to northern Italy. He donated four of them his hometown.
On the occasion of the 20th anniversary of the Fall of the Wall in November 2009, these four segments were set up in the historic gardens of the Rangoni Castle accompanied with cultural events for several days.
The other segments are stored in Accorsi's garden in Spilamberto, in order to provide them for arts and cultural purposes.
Click to enlarge:
Photo above and background:
© SavoiaMarco, Twitter