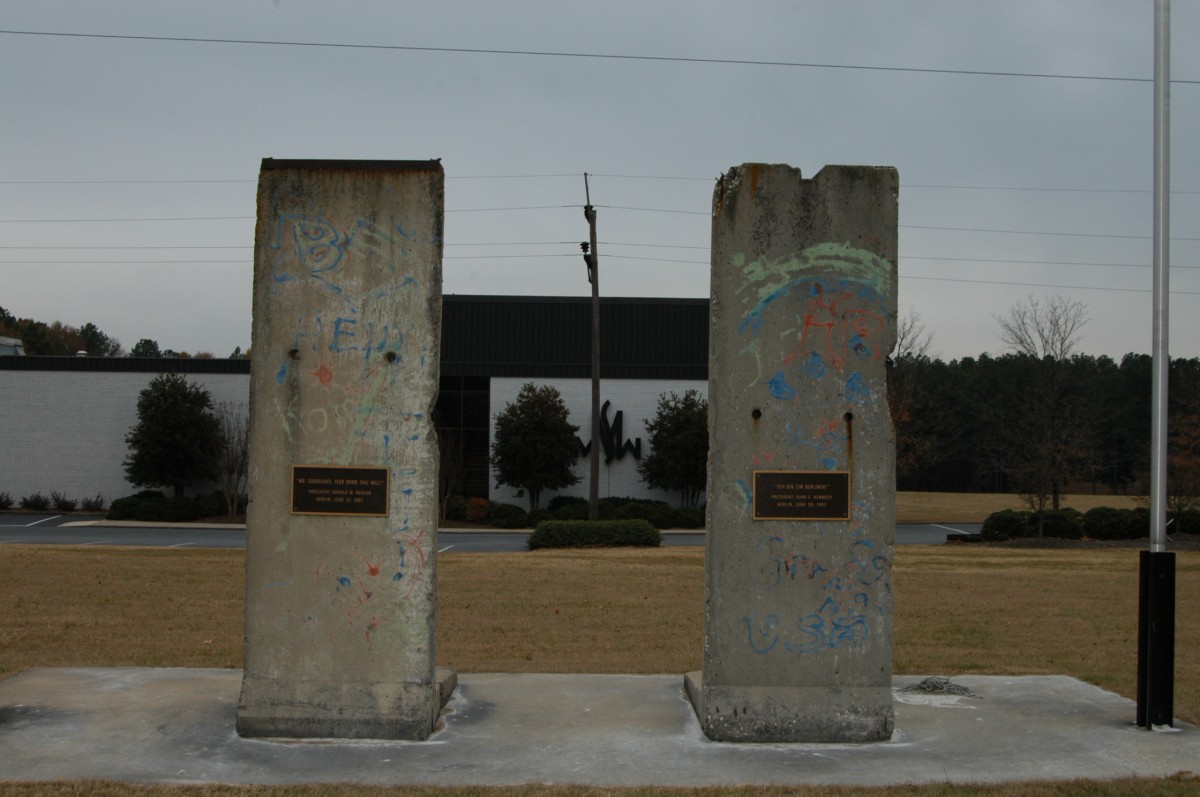 Location: Simuel Road at Interstate 85
2 segments
When the Berlin Wall was torn down, Josef Menzel, founder and owner of a homonymous engineering firm in Spartanburg, asked an East German friend to send him two Wall segments. They were erected on a parking lot in front of the firm building.
On the occasion of 20th anniversary of the fall of the Wall, Alois Krussig, technical director of Menzel Inc., organised with other local German speakers a commemoration. Krussig grew up near the Wall in West Germany and remarked, "that history should not be forgotten".
Click to enlarge:
Photo above and background:
"Sections of Berlin Wall at in Spartanburg" by Micheal Sean Nix – http://www.hmdb.org/marker.asp?marker=14171&Result=1. Licensed under Public domain via Wikimedia Commons.