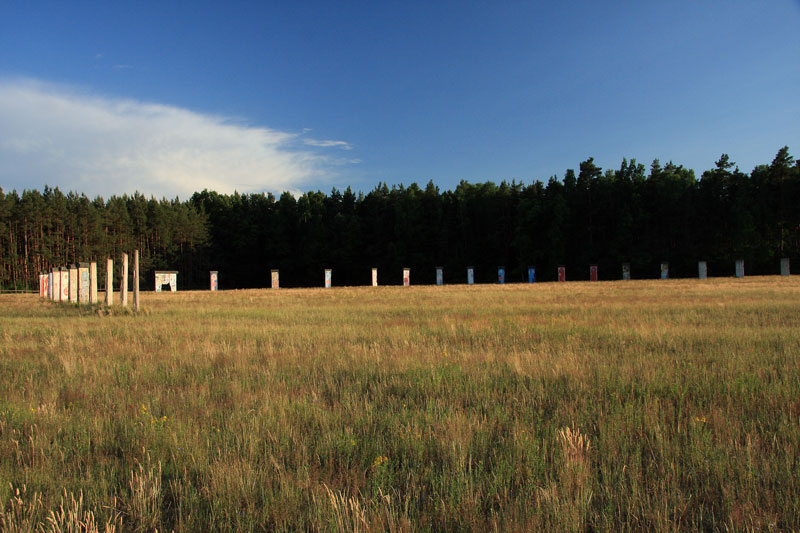 Location: pasture
50 segments
Ludwik Wasecki, who emigrated from Poland to Sweden and is now practicing as a dentist in Berlin, is both artist and collector of art, especially of Wall segments.
Immediately after the fall of the Wall, he started his installations with replicas of Wall segments in a pasture near Breslau and was met with great interest in Berlin. When Rainer Hildebrandt, Director of the Museum Haus am Checkpoint Charlie became aware, he supported Wasecki's actions with real Wall segments, which Wasecki placed at his disposal. Over the following years, more and more segments were added – including those left at the auction in Monte Carlo, which were bought, but have not been picked up.
Wasecki's works were partly displayed in Berlin and in a museum in Poland. In turn, works of other Wall artists were exhibited in Sosnówka, including works by Thierry Noir, who traveled to Poland to paint some blank Wall segments with his famous heads. Some photos can be seen in the Galerie Noir.
Click to enlarge:
Photo above and background:
© MarekM