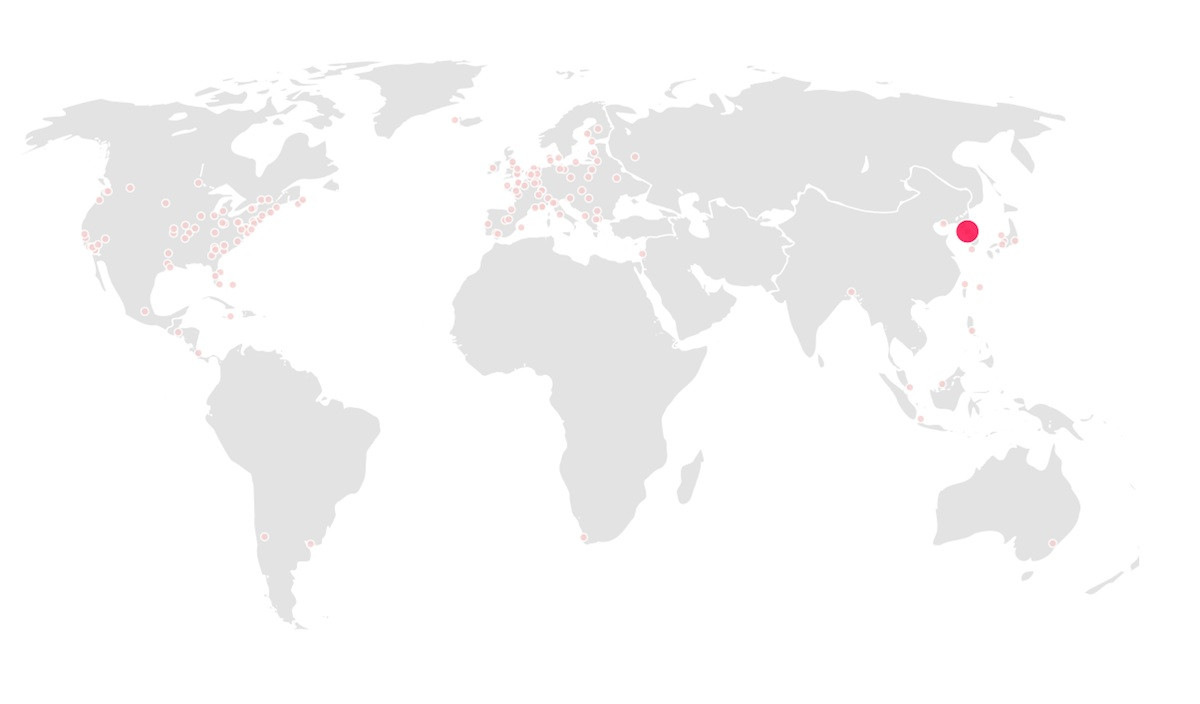 Location: Campus of Konkuk University
1 segment from Brandenburg Gate
The World Language Stones on the campus of Konkuk University symbolize the languages of the world. Germany has maintained a segment of the Berlin Wall – a sign of the overcoming of separation, as hope for the still separated North and South Korea.
This piece of the Berlin Wall is a present by Berlin Senat Chancellery and was set up in November 1993. A plaque expresses Korea's desire of a peaceful unification:
"This concrete structure is an important portion of the Berlin Wall which once separated East from West Germany. Hoping that the peaceful unification of our country will come true at the earliest possible date, we should ruminate on the significance of the fence."
Photo:
No picture available. If you want to upload a photo, please follow this link.