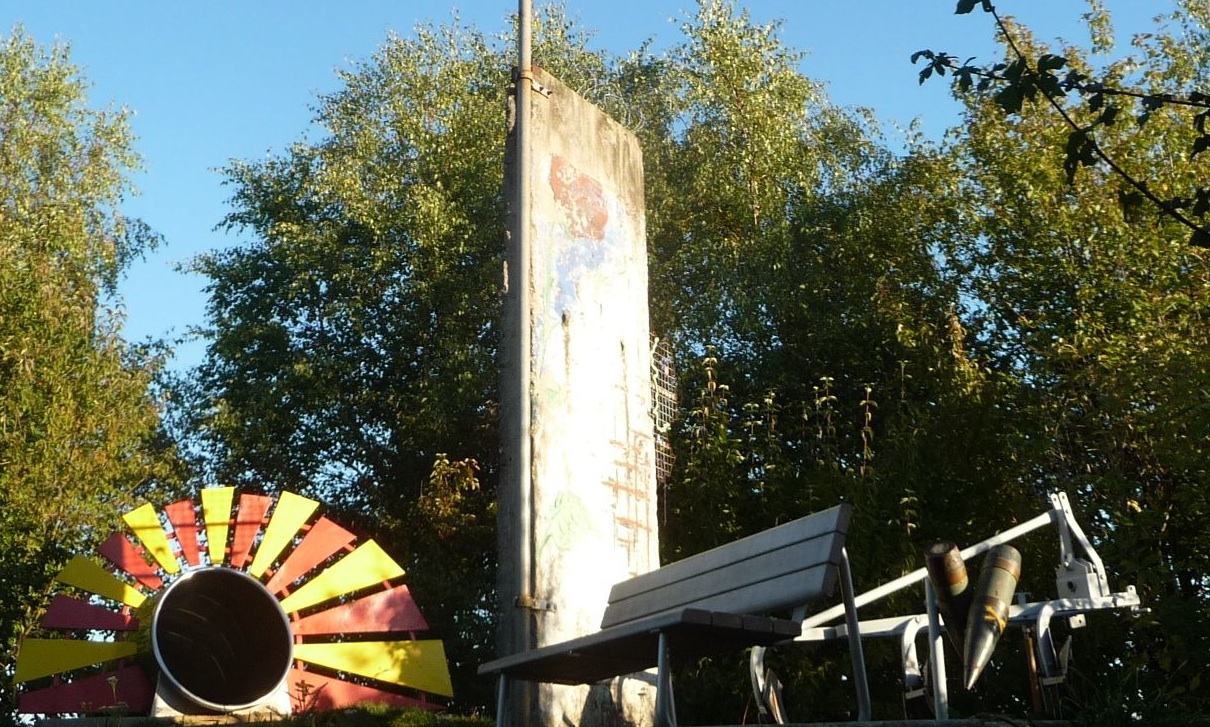 Location: Schoenstatt-Marienberg
1 segment
The Marienberg was a widely blocked NATO missile site during the Cold War. After the fall of the Wall and the collaps of the Soviet Union this site was closed. Marienberg was turned into a meeting place for the Schoenstatt movement, an apostolic faith community.
A plaque declares the rededication:
This original part of the Berlin Wall reminds on November 9, 1989, the day our country has given back its unity in a peaceful way. By this turn the former NATO missile site has lost its relevance and made a peaceful use possible. Two crossed artillery shells remind as swords and lances on the bible's vision of peace, to beat swords into plowshares according to Isaiah 2,4. The plow, the tool of the farmers, speak of the hardships of daily work and the trust in the help of God who makes the seed, and to whom we owe the gift of peace.
Click to enlarge:
Photo above and background:
© by Immanuel Giel. Licensed under CC BY-3.0