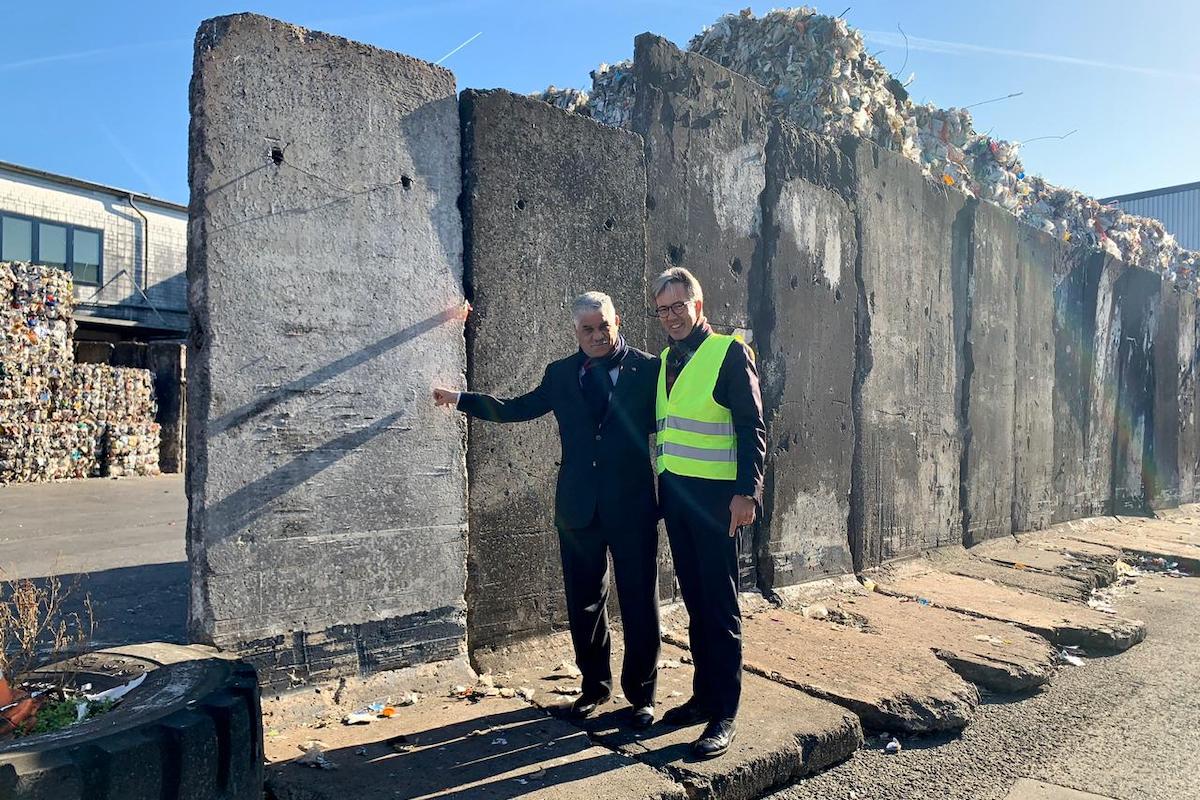 Location: German Embassy
1 segment
On the occasion of the 30th anniversary of the fall of the Berlin Wall on November 9, 2019, the German Embassy in Santo Domingo donated a complete segement of the Berlin Wall to the Dominican Republic.
After arrival, the Dominican Ministry of Foreign Affairs and the German Embassy started an art competition: Dominican artists could make suggestions for a re-painting, in order to transform the Wall into a symbol of freedom, democracy and human rights.
An independent jury will award the three best drafts and select an artist to paint his ideas on the Wall.
Shipping to Santo Domingo: Berlin Wall transportation
Click to enlarge:
Commemoration ceremony in Santo Domingo
Photo above and background:
© German Embassy